Interview with an Event Hotel Specialist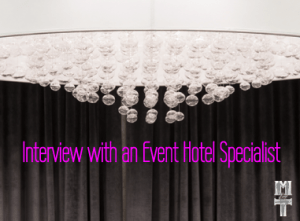 The inside scoop on the hotel side of dance events:
When to book your room and why
How to save and earn perks
How ED's can take care of business
Meet fellow Canadian Julie Epplett, hotel wizard to event directors. Julie is the the expert smart Event Directors have in their back pocket when negotiating hotel contracts for dance events.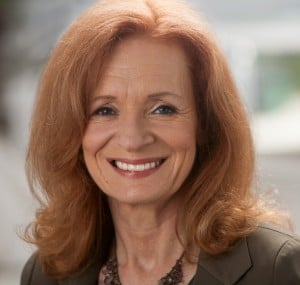 Q: What is your profession and background?
A:  I have 35+ years in the tourism and hospitality industry. My title is Global Account Manager with ConferenceDirect, a full-service meetings management solution company. I speciali
ze in hotel site selection and contract negotiation for meetings and conferences (such as dance conventions all over the world) – acting as a kind "personal shopper" for organizations who hold events in hotels.
Q: What is your WCS experience and current activities in WCS?
A:  I've been dancing WCS for nearly 20 years, and teaching weekly classes in Toronto, Canada for over 15. I also support, travel to, and compete a little at WCS events regionally and across North America.
Q: So, you know exactly what Westies need, want, and expect from their hotel experience?
A: Definitely.
Q: Hotel prices seem to be getting higher – why?
A: Remember 2008?  There was a sharp decline in travel and the demand for hotel rooms tanked. Since then demand came back stronger than ever but supply (building new hotels) hasn't kept up. Part of my job is to ensure my clients  – and their attendees – are paying the lowest possible group rate, while guaranteeing we have all the rooms we need to accommodate everyone. If you consider inflation and the exchange rates, event passes and dance event hotel rates have still not increased by as much as they could have.
Q: So, the room rates negotiated by the dance event will always be the lowest available?
Hotels will always have published "rack" rates – the maximum allowable rate they can charge; so if you walk into a hotel without a reservation you could be charged much more than what was negotiated on your behalf being part of a group. If you saw the rack rate of your typical hotel room and a dance event, you would be super grateful for the amazing group discount! Plus the dance event rooms often come with perks like wifi, parking, restaurant discounts, etc.
Q: What is a Room Block? Why do we keep seeing Facebook posts announcing them? Why should I care that the "room block is 90% sold"?
A:  The Room Block is the number of guestrooms your Event Director has reserved just for their event at a negotiated group rate, and are therefore removed from the hotel's overall inventory. That number of rooms always a bit of a guestimate – so the Event Director is watching closely to see how many rooms are still available – and if more are needed. Sometimes the hotel can increase the block – sometimes not, and the Event Director may have to scramble to get additional rooms at an overflow hotel. The earlier you can book the better chance he or she has of accommodating everyone at the group hotel. This is a bit of a tricky balance, the event doesn't want to over commit and undersell their room block, because then they have to pay for the unused rooms.
Q: When's the best time to reserve my hotel room? Why?
A: Ideally you should book as early as you can, not only to get the room-type you want, but also to support the event: The event is estimating their attendance numbers and some budget items based on the room block sales, so booking early helps give them a better idea of how to serve their guests. The same goes for buying your event passes as early as you can: not only do you benefit from the earlybird pricing, but also early ticket sales help fund the preliminary expenses of running the event, and give the event an idea of how many attendees to prepare for and accommodate. If you know for sure you will be attending an event, book your room and buy your ticket as early as possible! If plans change at the last minute, don't call the hotel to cancel – contact the event so they can keep your room rate and assign another dancer.
Q: What types of conditions/elements are available for negotiation in a hotel contract that event directors could take advantage of?
A: While perks like parking and wifi and upgrades are sexy, I'm more concerned about the life jackets: the crucial things that could derail the event entirely: force majeure, performance, cancellation and "walk" clauses – as well as cut-off dates, deposit schedules, group rates being available pre- and post-event…I help protect my clients from fatal loopholes.
Q: Can you suggest any tips for dance guests to save money or get a better experience at convention hotels?
A:  Sign up for all the hotel rewards programs; some will give you free internet or late check-out, or upgrades depending on how many points you accumulate. You don't have to accept the first guestroom you're assigned if you don't like it; if the hotel can accommodate you somewhere else that meets your needs they usually will – and a tip might even get you an upgrade.
Event Directors work incredibly hard – and undertake huge financial risks – to deliver amazing experiences for us all with no guarantee of any return on their investment. It makes me a little crazy when I see people not supporting the event by booking rooms at hotels other than the group hotel. Not cool. You could be costing your Event Directors "attrition" charges, which – if not recouped by higher event pass or comp fees – could mean the end of that event. Supporting the event keeps the event alive, and means you gotta book the rooms in the hotel.
Q: Do you have any other juicy advice or gossip about hotels and dance conventions?
A: Marriott has become the Borg of hotels – they bought the Delta chain, and late last year it was announced that they will be taking over the management of all the Starwood-flagged properties worldwide (Westin, Sheraton, etc.)   We aren't sure how this will affect business yet.
Q: How can ED's learn more from you?
A: Westie-Con is shaping up to be an event unlike any other; I'm actually speaking as part of the Event Director track to talk about contracting hotel space. Other than that, ED's can contact me personally if they are interested in my services or even just have some questions. I am paid by my company, not the dance event itself, so there's no risk on their end.
www.conferencedirect.com
julie.epplett@conferencedirect.com
Thanks, Julie, for all your help with some of our favourite events!
Sweet Side of Swing
Swingcouver
Rose City Swing
Bridgetown Swing
Swingtacular
The After Party
Toronto Open Swing & Hustle Championships