Get Started
This course is currently closed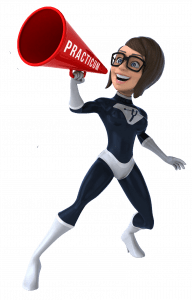 Objectives of the Teaching Practicum
The primary purpose of the Teaching Practicum is support: to guide you as you incorporate these new methods into your teaching.  While we could just hand you all the answers that will make your lessons ideal, your learning will be deeper and more meaningful if you generate your own teaching materials yourself. So we are here to guide you in that process – to support your learning, and in turn to support your teaching. Your Practicum includes our ongoing feedback and coaching. Please feel free to ask for support when you feel stuck.
The secondary purpose is quality control: to ensure that the methods learned are being applied responsibly, making you accountable for the quality of your teaching. No one expects you to be perfect at applying your new skills! These will take time to experiment and feel comfortable with, which is the purpose of the Practicum. What matters more is thoughtful decision making, self-reflection, and critical thinking.
How to complete the Teaching Practicum
The Practicum projects (scroll down to find links) are designed to cause you to plan, reflect, and analyze your role as a teacher, and that of fellow teachers.
You can complete them in any order, at your own pace. Some projects are more intense than others, so they are worth more credit.
You can choose which projects to complete, based on your learning preferences and available teaching environment.
The Practicum is considered complete when you have accumulated 8 credits.
After you have submitted Projects for a total of 8 credits, the final step is to complete this TDP Certification Checklist and your certificate will be automatically issued:
TDP Certification Checklist
---
Program Outline
Do you like to have a visual table of contents to see what's ahead?
See this TDP MindMap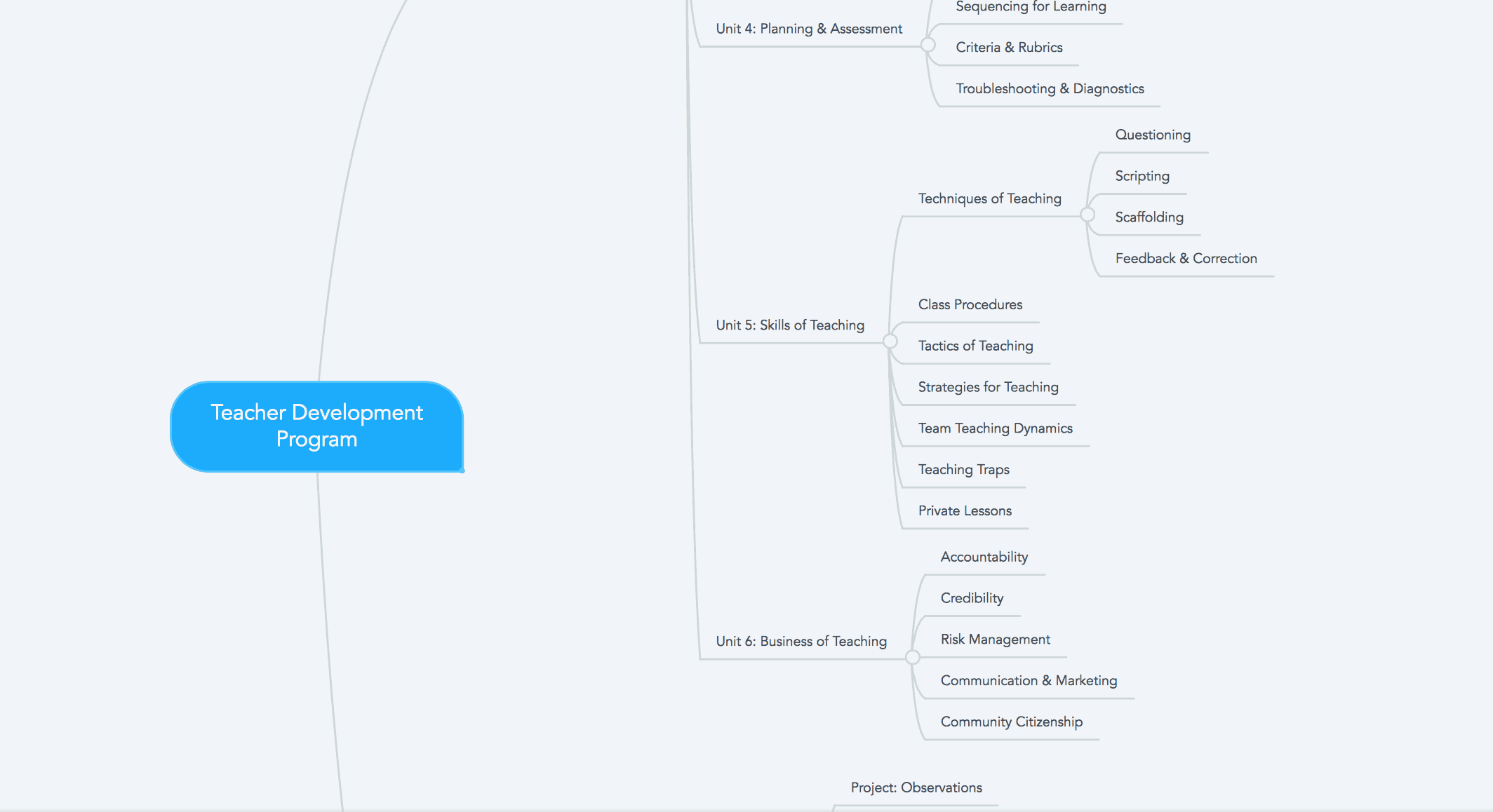 .
---
Project Menu
(Scroll down to access each Project)
Project
Credits
Video Teaching Critique
Self-Evaluations and Video Analysis
2
Live Teaching Critique*
Including debrief. *Subject to Availability.
2
Planning
Get feedback on your Series Plan and 3 Lesson Plans
1
Observations
Report on 4 different instructors' classes
1
Community Involvement
Report on your leadership activities
1
Case Studies
Hypothetical problem solving activities
1
Teachers' Lab
Assist in a live Swing Literacy Intensive
2
Private Student Assessments
Assess your students and create a progress plan
1
Inventory & Wisdom Audit
Use the SLDM to strategize for advanced classes
1
Advanced Curriculum
Use the SLDM to strategize for advanced classes
1
Live Instructional Coaching
Hands-on co-teaching in your group class or workshop
3
TOTAL required for CERTIFICATION
8
While most active teachers could realistically complete these projects in a few months, we expect you to complete them within a year of starting.
---
You are not alone!
Remember your global network of Swing Literacy trainees and graduates who all speak your language and share your goals and challenges. Share what you're up to with the group so you can get support, feedback, and hear others' experiences who have been where you are! We encourage you to go to the Swing Literacy Teachers' Lounge now and post to your tribe.