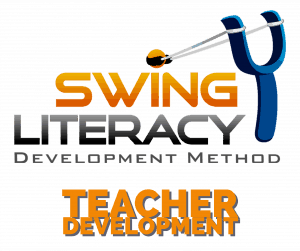 Join hundreds of teachers worldwide enjoying
higher student retention, faster student progress,
and a more positive dance community!
West Coast Swing is growing around the world, but
Teaching West Coast Swing
doesn't need to be a struggle!
There is a way to make teaching West Coast Swing more efficient, effective, and fun,
so you can develop students' skill better, faster, and easier.
This game-changing method makes a profound difference in your WCS teaching
and your students' learning, regardless of your chosen style or philosophy. 
You love helping people fall in love with West Coast Swing.
You're doing your best to raise competent, confident dancers.
Seeing students progress is incredibly rewarding.
Still many teachers struggle with the same issues. 
WCS is so complex - what should I teach first to give the students the best foundation?
What is the best way to teach basic patterns? What about beyond basics?
How can I cure their bad habits once and for all?
How do I get the students to appreciate technique (especially at the beginner level)?
How can I retain students beyond their first series?
How can I motivate my upper level students?
There is so much conflicting advice, how can I possibly make it all work?
How can I teach the students so they learn to love WCS as much as I do?
Never fear...the Swing Literacy Teacher Development Program will
answer all of these questions and many more!
Still, that's not the only problem...
As a teacher, you want to make it easy for your students to "get" West Coast Swing. You want them to level up as quickly as possible. But for some reason, many of your students are not improving as quickly as you'd like. They show up for classes, but they struggle to progress:
Some have been dancing for years, but they are still:
missing anchoring and elasticity
off time and shuffling their feet
connection is flaccid/hesitant, or rigid/rough
using poor posture
off balance during turns
laboured, robotic, or awkward in their movement
whining for more patterns instead of technique
Even worse, some of your students feel:
like they are not able to express themselves in dance
like the good dancers are avoiding them
they have trouble surviving with difficult partners
they aren't qualifying for the levels they think they should
they aren't able to keep up in higher level classes
like they'll never get any better, so they quit coming to class!
Ugh! We get it - having your students struggle to develop
their WCS is incredibly frustrating!
And that is exactly why we created the SLDM...
Swing Literacy Development Method
Way beyond a workshop...way beyond a theory...
A comprehensive program that delivers
a powerful, progressive, and most importantly, proven method to teach WCS
that solves your teaching frustrations and
rescues your students from their struggling...
When we first started teaching WCS, we followed the model of our own (awesome) teachers, and didn't question if it was the best method - it was just the method we were used to. But something never felt right. Something was missing, and we felt there must be an easier way.
So we started borrowing pedagogical methods from Tessa's training in teaching school and coaching sports. We didn't change the WCS content. We just changed how we taught it, the sequence, and the emphasis. 
Several years of research and testing proved that our evolving method was way more effective than the way we were taught, and way more fun for our students. Students in group classes, workshops, and private lessons were improving faster AND having more fun learning! We even used these methods to accelerate our own progress, launching us to Champion level in both improvisation and choreography competition.
We really wanted to share this method so everyone can enjoy the same results and help West Coast Swing grow strong and healthy around the world!
Using a two-pronged approach of online study and interactive coaching, the SLDM Teacher Development Program teaches you how to...
Teach the student not just how to dance, but how to learn how to dance
Prioritize skills over patterns and footwork to make learning easier and faster
Teach in a way that makes the students love and crave technique
Diagnose & treat missing skills to cure or prevent their bad habits
Attract and retain more students who want better results
Instead of dictating one way of teaching or subscribing to one particular style, the SLDM trains you how to think with a skill development approach. Once you understand the method, we coach you to design your own program and unlock your students' potential!
Unleash your teaching superpowers



We've consolidated and refined our 40+ years of experience and many thousands of dollars in teacher trainings
and tailored it to West Coast Swing to create a concentrated, powerful learning resource that will
permanently upgrade your teaching and dancing within days.
Right from the first chapter, you'll feel a paradigm shift in your thinking about learning to dance.
After just a handful of hours, you'll have a much deeper understanding of the dance,
and a powerful set of tools you can put to use immediately.
Monika Holub

After giving my students some of the core Swing Literacy skills, I noticed a dramatic difference in their quality of movement right away; and so did they! Their eyes were wide, and those 'aha moment' smiles ... The students were blown away by how differently the dance felt to them. I'm still getting messages this morning ..lol. Talk about positive reinforcement as a teacher!
Jessica Wrape

When I started the Swing Literacy program, literally within the first week my students noticed a dramatic change in my teaching methods. Since finishing and implementing the SLDM, we are able to retain many more people and grow the dancers we already have. Our community probably doubled during the first few months of using the new program!
And that's only the beginning…
While it will clearly improve your students, it will also improve your own dancing!
Jen Malcolm

Life before Swing Literacy was frustrating!!!  I was doing poorly in competition and was not exactly the most popular dancer on the social floor.  After 2-years of rarely making finals in Novice, I started working with Myles & Tessa.  I jumped from Novice to Advanced in just 1 year (6 events)!!

M&T's Swing Literacy system is brilliant.  I can see many more "Tessons" and "Mylestones" in my future."
Sam Jackson

I immediately saw results after taking the SLDM. For the first time in my (substantial) dance experience, I had a coherent and structured approach to learning dance. I had gained knowledge and skills that I feel would have taken many years to develop by any other method. Each new topic in the SLDM felt like a revelation, impacting my classes, as well as my own dancing, significantly.
What is the Swing Literacy effect?
Your Beginners are improving faster than the last generation did.
You can move forward each week because the student retain their skills you taught them last week.
Your classes are lively and responsive with students who are eager to volunteer answers and engage in partner feedback exchange
The students don't ask you for patterns, they ask you for more skills.
Your students have the skills to handle the new material you throw at them
Your students are motivated to learn, asking for more technique and eager to practice
Your students are happy to stay in your beginner class because they know they have to earn their advancement
Your classes are fun and relaxed, with lots of student engagement and active practice
You have more upper level students eager for your instruction, because they feel the difference it makes
You can confidently troubleshoot and actually fix the students' old, stubborn habits
Your classes are thriving and there is demand to add more
Your students are talking about you and your private lessons are sold out
Even superheroes need coaches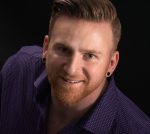 Myles brings a classical dance training background, 6 UCWDC World Championship titles, Karate, Wing Chun Kung Fu, Jiu-Jitsu, golf and motorcycle racing to the table, and considers himself an eternal student of manipulating kinetics for sport and art.
Myles is so passionate about improving his craft, he literally has a tattoo that reads, "Technique prevents the body from limiting the soul's expression". His studies in all of these non-dance fields, along with being classically trained and studying the inner workings of over 14 different dances, is a huge part of what made it possible for him and Tessa to create the SLDM.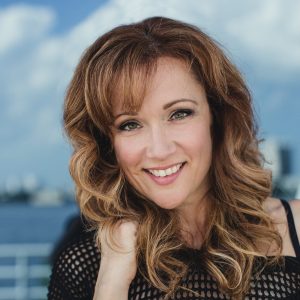 Tessa's academic background started with competitive swimming, where she where she received National Coaching Certification, created a Coach Training Program, graduated from UBC with a Bachelor of Kinesiology, and started an Olympic-track coaching career, all before returning to school to complete her Bachelor of Education. 
Tessa has been professionally practicing physical education, movement analysis, and pedagogy for the past 27 years, and this constant training in "how to teach" was the other huge factor that allowed Myles and Tessa to create such a powerful and effective program (SLDM).
As currently active, highly decorated WCS Champions and master teacher trainers, Myles and Tessa have traveled the world accumulating, studying, and analyzing a variety of teaching resources in order to narrow down the elements the most successful ones all have in common.  Myles and Tessa hunt for the best and worst methods available, analyze why they work (or don't), and diligently research and test any new methods against physical education best practices, to produce a current, curated, comprehensive collection. Through teaching thousands of group classes and private lessons, and a variety of workshops and intensives, they have already tested their methods on real students many thousands of times.
Swing Literacy is the product of all of this research and development.
"We are in the business of R&D for teaching West Coast Swing, and making Swing Literacy the gold standard for West Coast Swing teaching." - Myles and Tessa
The clear curriculum and training program you've been looking for.
Here are some of the key takeaways you'll get from taking this course:
More efficient formula

Have a more efficient formula to teach Beginners (no matter which WCS style you prefer) so they learn faster than with traditional methods.

Kick-start new dancers

Be able to teach a brand-new dancer everything they need to survive their first social dance and get hooked enough to sign up for lessons….in 15 minutes! (see our proof below)

Unique skill development approach

Teach the 14 Fundamental Movement Skills in fun and engaging ways that train your students to appreciate, love, and crave technique instead of whining for more patterns.

Get organized for success

Design and execute lesson plans and series plans (for 1-month to 1-year) that build skills instead of emphasize patterns…so your students truly progress.

Help students level-up

Implement clear measurement tools that allow you to motivate and progress students through your levels based on their skills, not their attendance record!

Powerful diagnostics

Be able to troubleshoot 40+ common student errors to prescribe and implement the most effective improvement plan.
The Swing Literacy program for me was like a eureka moment, finally understanding what I had been missing. Having a path connecting the common ideas together, often in logical, causal ways, creating real understanding, gives a real level of confidence to build my dance on.  I couldn't recommend this course more highly, to both existing teachers and students alike. The ideas and concepts in the material are so effective and make so much sense, one might wonder why this isn't the standard for all. 


- Ian Manson
Do you think it's possible (in 15 minutes) to teach a brand-new beginner to:
start on a downbeat and stay on time
stretch and compress properly
steer the follower's frame properly
and do a Sugar Push, left and right side passes, inside turns, and a rough version of a whip?
We do.
Here's proof.
(And we will teach you how to do it too.)
We held a Teachers' Lab at Swingtzerland, with 19 trainees from a handful of countries, most with teaching experience, but a few without.
During this training we demonstrated our famous "15-minute crash course" live! Coincidentally, the organizer of the event had a cousin visiting for the weekend who happened to be American who had never taken a single dance lesson or tried WCS: a total dance virgin. He was a young man (early 20s) named Luke, and he had a great attitude. We asked him to help with an experiment. We told him nothing in advance, except that no one is judging his dancing, they are just observing us and the effect our instructions have.
Myles started timing.
We brought Luke in and introduced him. We ran him through the recommended progression of questions and exercises that is prescribed in this course.
Myles checked his watch: 14 minutes 30 seconds.
By the time the experiment was over, he was able to start on a downbeat, stay on time, stretch and compress properly, steer the follower's frame properly, and continuously do Left Side Pass, Under Arm Turn, Sugar Push, Sugar Tuck, Left Side Tuck, and a rough version of a Whip. His connection and elasticity felt really good - like "Intermediate-good". We invited one of the trainees to come up and test him out, and she danced the rest of the song with him, and agreed he felt better than most people who have been dancing for a year.
Luke tried 4 social dances that night and survived happily, leaving his partners impressed. He was hooked, and booked a private lesson with Tessa on Sunday. This happened because he was successful right from the start.
When you take this course, you too will be able to hook and book students with a simple 15 minute lesson.
Pretty accurate description! I've danced with both of them in the party, pretty impressive, and most importantly they were both truly enjoying the dance. They were smiling all the time 🙂 The 15 minute demo was pretty impressive during the Teachers' Lab, and it was going with a pretty fast pace but it was not rushed at all. I had the privilege of sitting in on that Sunday private, which showed how impressive Tessa's teaching is. The way she picked up the student's movement with the hand-change, the encouragement, and the way the private class just went with it was really good! I really hope that they can find some good and entertaining teachers in their city to continue.

- Gyuri Dorko
I never doubted Tessa and Myles, but it was very useful to see the Swing Literacy method in practice. I had an opportunity to dance with Luke during the Friday night dance party and the connection felt great, he only asked me to guide him with the beat at the beginning, he started to groove with me and then he started when it felt right for him. This approach to teaching WCS really inspires the student to want to learn more and he was asking me during dance how to turn which he started to experiment with. Thank you for making learning and teaching WCS more accessible!

- Andree Mullings
The Swing Literacy
Teacher Development Program
Online lessons you can start anytime and complete at your own pace (43 lessons, ~15 hours)
Low-pressure assignments designed to be a sandbox for experimenting
A massive resource vault with videos, documents, and templates you can access any time.
Access to a peer network of SLDM trainees and graduates (teachers with a similar understanding of teaching)
followed by the Teaching Practicum:
Video or Live Analysis of your teaching
Lesson Plan, Student Assessment, and Syllabus Reviews
Access to Teachers' Labs and assisting in Swing Literacy Intensives
Customizable templates so you don't have to guess or start from scratch
Advanced Curriculum to extend the SLDM to your higher level dancers
Interactive feedback cycle with the coaches: [practice-reflect-feedback-revise] so you don't have to figure out how to apply the SLDM on your own.
Plus SLDM Teacher Certification you can add to your resume which will show you take your teaching seriously and make you more in demand.
The Swing Literacy
Teacher Development Program
Want to get more specialized one-on-one coaching to keep you on track and ensure you get the results you want?
Do you have specific learning needs that would benefit from a more customized approach?
Are you the kind of person that wants to be as efficient as possible in your advancement?
Apply for the Fast Track.
Prior to the SLDM program, we always wanted something more and knew that we lost people. Since finishing and implementing the SLDM, we are able to retain many more people and grow the dancers we already have. Our community probably doubled during the first few months of using the new program!


- Jessica Wrape
How much is a permanent upgrade in your teaching worth to you?

How much is it worth to make sure your students are no longer struggling

to improve but instead are thriving and loving their lessons?



How much did you spend on your own personal dancing at the last event?

What would it be worth if just 1 more student was coming to all your lessons and
raving about you to all the other dancers in your scene?
What about 5 more students? or 10?
I think the program is comparable to a university level course. I feel like I got a similar value from it as I did from the courses that I took during my Bachelor of Education program at university.

- Shannon Black
12 months from now, if your students look the same, how would you feel?

When is the right time to upgrade your teaching and
rescue your students from struggling?

The earlier you start, the better!

Join hundreds of teachers worldwide enjoying higher student retention, faster student progress, and a more positive dance community!