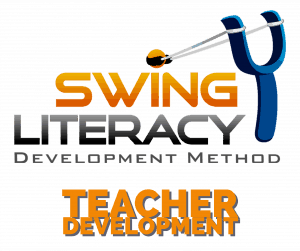 You've done your homework. Time to apply it to your live teaching. Don't go it alone - take advantage of guidance and resources to get the full effect of the Swing Literacy Development Method.
You learned a ton in the Theory Module... but now what?
You want to make it easy for your students to "get" West Coast Swing.
You want them to level up as quickly as possible.
You know that the Swing Literacy methods work, at least in Theory.
But you feel like you don't quite have all the tools you need to
make it work with your students.
As a teacher, are you wondering...
How can I "sell" technique and skills to the students who are whining for patterns?
How can I motivate my upper level students?
How can I integrate other teaching techniques with SLDM?
If I'm teaching the progressions and drills accurately.
How can I cure their bad habits once and for all?
How can I retain students beyond their first series?
What's keeping my students from progressing faster?
How can I effectively infuse more FMS's into my curriculum?
This is exactly what the Teaching Practicum was designed to address.
Get coaching as you teach

...on YOUR terms.
The primary purpose of the Teaching Practicum is support: to guide you as you incorporate these new methods into your own teaching. Our goal is to support your learning, and in turn to support your teaching. The Practicum includes ongoing coaching from Myles and Tessa in the form of email feedback and problem solving on teaching topics during the projects.
The secondary purpose is quality control: to ensure that the methods learned are being applied responsibly, making you accountable for the quality of your teaching. No one expects you to be perfect at applying your new skills! These will take time to experiment and feel comfortable with, which is the purpose of the Practicum. What matters more is thoughtful decision making, self-reflection, and critical thinking.
Accountability with freedom to experiment



The majority of the Practicum projects are done remotely at your own pace.
You do not need to wait for a particular event or Intensive.
We made it possible to complete without ever being physically present together.
The necessity of feedback
...on YOUR terms.
All qualified teachers in the public school system are required to do a practicum in order to become certified as a teacher. Why? Because research shows that you can't learn to teach by reading about it. You need to practice, reflect, receive feedback, and revise. This feedback loop is exactly what the Teaching Practicum module is for.
There are three main types of feedback that actually work: appreciation, coaching and evaluation. They each have different functions.
Appreciation motivates and encourages
Coaching helps you improve and grow
Evaluation helps you understand where you stand, and what's expected of you.
In the Practicum, you can expect a healthy balance of all three.
Even superheroes need coaches
What is the Swing Literacy effect?
When you apply the Theory Module to your teaching with the guidance and tools from the Teaching Practicum, the effects are incredible:
Your Beginners are improving faster than the last generation did.
You can move forward each week because the student retain their skills you taught them last week.
Your classes are lively and responsive with students who are eager to volunteer answers and engage in partner feedback exchange.
The students don't ask you for patterns, they ask you for more skills.
Your students have the skills to handle the new material you throw at them.
Your students are motivated to learn, asking for more technique and eager to practice.
Your students are happy to stay in your beginner class because they know they have to earn their advancement.
Your classes are fun and relaxed, with lots of student engagement and active practice.
You have more upper level students eager for your instruction, because they feel the difference it makes.
You can confidently troubleshoot and actually fix the students' old, stubborn habits.
Your classes are thriving and there is demand to add more.
Your students are talking about you and your private lessons are sold out.
Unleash your teaching superpowers



We've consolidated and refined our 40+ years of experience and many thousands of dollars in teacher trainings
and tailored it to West Coast Swing to create a concentrated, powerful learning resource that will
permanently upgrade your teaching and dancing within days.
Right from the first chapter, you'll feel a paradigm shift in your thinking about learning to dance.
After just a handful of hours, you'll have a much deeper understanding of the dance,
and a powerful set of tools you can put to use immediately.
Monika Holub

After giving my students some of the core Swing Literacy skills, I noticed a dramatic difference in their quality of movement right away; and so did they! Their eyes were wide, and those 'aha moment' smiles ... The students were blown away by how differently the dance felt to them. I'm still getting messages this morning ..lol. Talk about positive reinforcement as a teacher!
Jessica Wrape

When I started the Swing Literacy program, literally within the first week my students noticed a dramatic change in my teaching methods. Since finishing and implementing the SLDM, we are able to retain many more people and grow the dancers we already have. Our community probably doubled during the first few months of using the new program!
And that's only the beginning…
While it will clearly improve your students, it will also improve your own dancing!
Jen Malcolm

Life before Swing Literacy was frustrating!!!  I was doing poorly in competition and was not exactly the most popular dancer on the social floor.  After 2-years of rarely making finals in Novice, I started working with Myles & Tessa.  I jumped from Novice to Advanced in just 1 year (6 events)!!

M&T's Swing Literacy system is brilliant.  I can see many more "Tessons" and "Mylestones" in my future."
Sam Jackson

I immediately saw results after taking the SLDM. For the first time in my (substantial) dance experience, I had a coherent and structured approach to learning dance. I had gained knowledge and skills that I feel would have taken many years to develop by any other method. Each new topic in the SLDM felt like a revelation, impacting my classes, as well as my own dancing, significantly.
The Practicum projects are designed to cause you to plan, reflect, and analyze your role as a teacher, and that of fellow teachers. There are several different projects in this Module but no quizzes.
You can complete them in any order, at your own pace. Some projects are more intense than others, so they are worth more credits.
You can choose which projects to complete, based on your learning preferences and available teaching environment. The Practicum is considered complete when you have accumulated 8 credits, but there is no restriction on maximum credits.
Check out the projects below:
Video or Live Teaching Critique

Including self-evaluations. 2 credits

Planning

Get feedback on your Series Plan and 3 Lesson Plans. 1 credit

Teachers' Lab*

Assist in a live Swing Literacy Intensive. 2 credits

Observations

Report on 4 different instructors' classes. 1 credit
Case Studies

Hypothetical problem solving activities. 1 credit

Private Student Assessments

Assess your students and create a progress plan. 1 credit

Advanced Curriculum

Use the SLDM to strategize for advanced classes. 1 credit

Community Involvement

Report on your leadership activities. 1 credit
Inventory & Wisdom Audit

All your material professionally vetted and curated. 1 credit

Live Instructional Coaching

Hands-on co-teaching in your group class or workshop. 2 credits
Feedback cycle with the coaches so you don't have to figure out how to apply the SLDM on your own!
Upon completion, receive a certificate and list this designation next to your name on promotional material.
Customizable templates so you don't have to guess or start from scratch. Lifetime access.
The Swing Literacy
Teacher Development Program
Want to get more personalized one-on-one coaching to keep you on track and ensure you get the results you want?
Are you taking on special projects that could benefit from professional consultation?
Are you the kind of person that wants to be as efficient as possible in your advancement?
Do you want a mentor in your back pocket to keep you making good decisions?
Apply for the Fast Track.
Prior to the SLDM program, we always wanted something more and knew that we lost people. Since finishing and implementing the SLDM, we are able to retain many more people and grow the dancers we already have. Our community probably doubled during the first few months of using the new program!


- Jessica Wrape
How much is a permanent upgrade in your teaching worth to you?

How much is it worth to make sure your students are no longer struggling

to improve but instead are thriving and loving their lessons?



How much did you spend on your own personal dancing at the last event?

What would it be worth if just 1 more student was coming to all your lessons and
raving about you to all the other dancers in your scene?
What about 5 more students? or 10?
I think the program is comparable to a university level course. I feel like I got a similar value from it as I did from the courses that I took during my Bachelor of Education program at university.

- Shannon Black
12 months from now, if your students look the same, how would you feel?

When is the right time to upgrade your teaching and
rescue your students from struggling?

The earlier you start, the better!

Join hundreds of teachers worldwide enjoying higher student retention, faster student progress, and a more positive dance community!