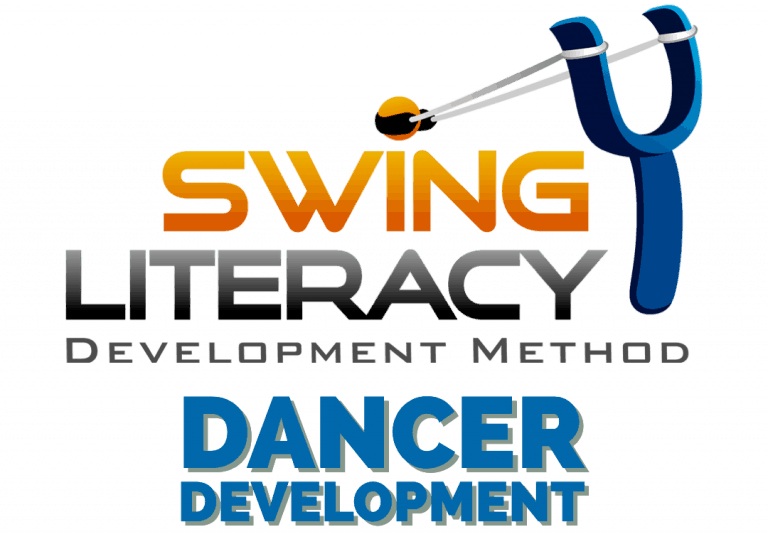 It's time. Let Swing Literacy help you discover
what's actually possible for your West Coast Swing.
Learning West Coast Swing
doesn't need to be a struggle!
There is a way to make learning West Coast Swing more efficient, effective, and fun,
so you can develop your skills better, faster, and easier.
This game-changing method makes a profound difference in your WCS dancing
and learning, regardless of your chosen style or philosophy. 
You've fallen in love with West Coast Swing.
You're doing your best to listen to your teachers, and practice your drills.
You want to be more expressed in your dance, but also want more partners
to be excited to dance with you.
We get you!
Have you been dancing for years, but still feel like:
you are not fully able to express yourself in dance
you wish you were a more sought-after partner
you have trouble surviving with difficult partners
you aren't qualifying for the levels you think you should
your dancing is boring, or you are bored with your dance
you've plateaued: you'll never get any better
you feel laboured, robotic, or awkward in your movement
Never fear - Swing Literacy solves all of these issues and many more! 
Swing Literacy Development Method
Way beyond a workshop...way beyond a theory...
A comprehensive program that delivers
a powerful, progressive, and most importantly, proven method to learn WCS
that solves your learning frustrations and
rescues you from your struggling...
When we first started teaching WCS, we followed the model of our own (awesome) teachers, and didn't question if it was the best method - it was just the method we were used to. But something never felt right. Something was missing, and we felt there must be an easier way.
So we started borrowing pedagogical methods from Tessa's training in teaching school and coaching sports. We taught the same West Coast Swing that everyone knows and loves. We just changed HOW we taught it and the order we taught it in.
Several years of research and testing proved that our evolving method was way more effective than the way we were taught, and way more fun for our students. Students in group classes, workshops, and private lessons were improving faster AND having more fun learning! We even used these methods to accelerate our own progress, launching us to Champion level in both improvisation and choreography competition.
We really wanted to share this method so everyone can enjoy the same results and help West Coast Swing grow strong and healthy around the world! We knew it was going to revolutionize the way people learn WCS, so we didn't just create a workshop or an intensive - we produced an entire certification program for teachers, called the Swing Literacy Teacher Development Program. 
It has been so successful all around the world, we created a version just for DANCERS!
The SLDM is style-agnostic: It is the physical pedagogy that is the underpinning for all styles. First, we transform how you think about learning dance. Then once you understand the method, we coach you to discover the missing tools that have been holding back your dance.
The Dancer Development Program is not a simple intensive. This is a program of study for serious dancers that consists of online coursework, feedback, coaching, and certification that you can complete at your own pace.
Choose either the DIY self-guided study version, or apply for the VIP version that includes remote coaching and customized bonus projects.  You can start now and see results this month! Get more info and apply now
Unleash your dancing superpowers



We've consolidated and refined our 40+ years of experience and many thousands of dollars in teacher trainings
and tailored it to West Coast Swing to create a concentrated, powerful learning resource that will
permanently upgrade your dancing within days.
Right from the first chapter, you'll feel a paradigm shift in your thinking about learning to dance.
After just a handful of hours, you'll have a much deeper understanding of the dance,
and a powerful set of tools you can put to use immediately.
Jen Malcolm

Life before Swing Literacy was frustrating!!!  I was doing poorly in competition and was not exactly the most popular dancer on the social floor.  After 2-years of rarely making finals in Novice, I started working with Myles & Tessa.  I jumped from Novice to Advanced in just 1 year (6 events)!!

M&T's Swing Literacy system is brilliant.  I can see many more "Tessons" and "Mylestones" in my future."
Sam Jackson

I immediately saw results after taking the SLDM. For the first time in my (substantial) dance experience, I had a coherent and structured approach to learning dance. I had gained knowledge and skills that I feel would have taken many years to develop by any other method. Each new topic in the SLDM felt like a revelation, impacting my classes, as well as my own dancing, significantly.
What is the Swing Literacy effect?
You make progress each week because you actually retain and use the skills you learn.
You are much more excited and motivated to attend classes, workshops, and engage in partner feedback exchange
You are no longer bored with your dance because your new skills make your patterns better.
You get compliments from partners and more invitations to dance
You feel confident being able to accommodate lower level partners
You feel confident that you can provide more advanced dancers with a fun dance
You are qualifying for the higher level workshops that challenge you
Even superheroes need coaches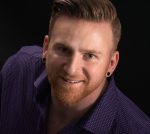 Myles brings a classical dance training background, 6 UCWDC World Championship titles, Karate, Wing Chun Kung Fu, Jiu-Jitsu, golf and motorcycle racing to the table, and considers himself an eternal student of manipulating kinetics for sport and art.
Myles is so passionate about improving his craft, he literally has a tattoo that reads, "Technique prevents the body from limiting the soul's expression". His studies in all of these non-dance fields, along with being classically trained and studying the inner workings of over 14 different dances, is a huge part of what made it possible for him and Tessa to create the SLDM.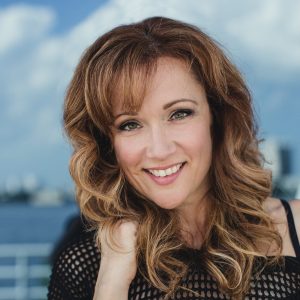 Tessa's academic background started with competitive swimming, where she where she received National Coaching Certification, created a Coach Training Program, graduated from UBC with a Bachelor of Kinesiology, and started an Olympic-track coaching career, all before returning to school to complete her Bachelor of Education. 
Tessa has been professionally practicing physical education, movement analysis, and pedagogy for the past 27 years, and this constant training in "how to teach" was the other huge factor that allowed Myles and Tessa to create such a powerful and effective program (SLDM).
As currently active, highly decorated WCS Champions and master teacher trainers, Myles and Tessa have traveled the world accumulating, studying, and analyzing a variety of teaching resources in order to narrow down the elements the most successful ones all have in common.  Myles and Tessa hunt for the best and worst methods available, analyze why they work (or don't), and diligently research and test any new methods against physical education best practices, to produce a current, curated, comprehensive collection. Through teaching thousands of group classes and private lessons, and a variety of workshops and intensives, they have already tested their methods on real students many thousands of times.
Swing Literacy is the product of all of this research and development.
"We are in the business of R&D for teaching West Coast Swing, and making Swing Literacy the gold standard for West Coast Swing teaching." - Myles and Tessa
The clear curriculum and training program you've been looking for.
Here are some of the key takeaways you'll get from taking this course:
Personalized Program Plan

Get a clear, structured plan for progress and find out exactly what you need to focus on and prioritize so you can waste no more time to get results.

Relief from overwhelm

Solve all your technique confusion once and for all so you can decode any instructors' advice and leverage it to learn more advanced material.

Learn skills faster

Improve your ability to learn faster so that you can get more value out of any workshop, video, or lesson.
Conquer "Quality of Movement"

Drastically improve your "quality of movement", so you get more recognition from more experienced partners, peers, and judges.

Own your dance

Finally be able to "feel like you're dancing", comfortable, self-expressed, and musical instead of just marching through patterns.

Get more fun dances

Be able to survive and compensate for any social dance partner, (without sacrificing your own fun) and become one of the most desirable, social dance partners in your region.
The Swing Literacy program for me was like a eureka moment, finally understanding what I had been missing. Having a path connecting the common ideas together, often in logical, causal ways, creating real understanding, gives a real level of confidence to build my dance on.  I couldn't recommend this course more highly, to both existing teachers and students alike. The ideas and concepts in the material are so effective and make so much sense, one might wonder why this isn't the standard for all. 


- Ian Manson
100% online course you can start anytime and complete at your own pace (28 lessons, ~20 hours)
Skill progressions, drills, troubleshooting, survival strategies, and tools that start to work immediately
Essential yet hard-to-find technique instruction, both written and on video
Opportunity to earn certification credit at the Swing Literacy Intensive
Access to a peer network of Swing Literacy trained dancers
The Swing Literacy
Dancer Development Program
Want to get more specialized one-on-one coaching to keep you on track and ensure you get the results you want?
Do you have specific learning needs that would benefit from a more customized approach?
Are you the kind of person that wants to be as efficient as possible in your advancement?
Let's meet for a strategy session to discuss how you can take the Fast Track to your goals:
Prior to the SLDM program, we always wanted something more and knew that we lost people. Since finishing and implementing the SLDM, we are able to retain many more people and grow the dancers we already have. Our community probably doubled during the first few months of using the new program!


- Jessica Wrape
How much is a permanent upgrade in your dancing worth to you?


How much is it worth to you to stop struggling 

to improve and
start thriving and loving your own dancing?

12 months from now, how would you feel if your dance looked and felt
exactly the same?
I think the program is comparable to a university level course. I feel like I got a similar value from it as I did from the courses that I took during my Bachelor of Education program at university.

- Shannon Black
Join thousands of dancers worldwide enjoying progressing faster, feeling better, and excited about learning!