Learn how to be the judge that competitors deserve, events seek out, and our evolving dance demands.

We're in the process of developing a one-of-a-kind judge training program that no integral West Coast Swing judge will want to miss!
Coming Soon!
Sign up to get notified when the Judge Development Program launches and to get occasional tips & resources on judging & teaching:
This universal game-changing training makes a profound difference in your WCS judging skills
...regardless of your skill level
...regardless of your judging experience
...regardless of your chosen style or philosophy. 
Get the training you need
We don't just empower you to stand by your opinions.
We train you how to observe movement and assess it based on concrete criteria.

Using the same method we use to train teachers to analyze, assess,
and evaluate movement so they can troubleshoot and rescue their
students from struggling to learn this dance, we train you as a judge to
analyze movement and transform the way you assess & evaluate dancers.

Through the Swing Literacy Judge Development Program,
your assessments will become quicker, more accurate, and you'll
be able to back up your decisions with confidence. This will earn you
more respect from competitors, and make more Chief Judges
request their events hire you.

Imagine if all judges were trained this way?
Keep me posted when the JDP becomes available!
Teachers can get a preview now
This 4 hour mini-intensive is a transformative crash course in Swing Literacy method. Teachers earn credit that can be applied to their TDP certification.
In addition to outlining the ideal methods and sequence for teaching WCS, this intensive addresses the overlapping skillset between teachers and judges: dancer assessment.  This includes essential yet hard-to-find instruction on movement analysis, assessment, and evaluation skills essential for judging.
Contact us to discussing bringing a Game Changer Teachers' & Judges' Clinic to your favourite event.

Anyone judging should be WCS experts with the ability to teach what is missing from the dancers they score.


- Sharlot Bott
Train with Master Teachers & Judges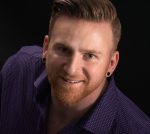 Myles has a classical dance training background, starting at age 8 and spending most of his youth in a performing arts development program called Young Canadians. He earned 6 UCWDC World Championship titles before the age of 20, started teaching and judging at 15, and trained both formally and informally under Master and Champion dancers.
By training in and studying the inner workings of over 60 different dances as well as Karate, Wing Chun Kung Fu, Jiu-Jitsu, golf and motorcycle racing, Myles has refined his ability to dissect, analyze, and evaluate movement at a glance. He has a rare ability to both distinguish the nuances between dance styles and explain to others how to do this.
Myles is one of the most respected Chief Judges on the WCS circuit, not only for his efficient and accurate evaluation and scoring, but also for his level-headed judge management and easy communication with staff. As a mentor judge, Myles trains the next generation of  judges how to look at movement differently to better inform their decisions.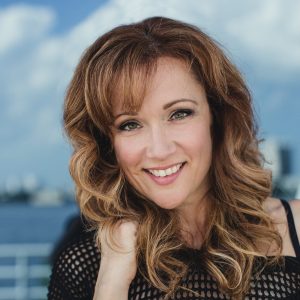 Tessa has been professionally practicing physical education, movement analysis, and pedagogy for the past 27 years.
Tessa trained and worked as professional competitive swimming coach for 12 years, earning her Bachelor of Kinesiology at the University of British Columbia. At the same time, she was a Premier League soccer referee and part of an elite referee training program grooming officials for the FIFA Womens' World Cup. She then went back to earn a second degree at UBC, this time for her Bachelor of Education teaching credentials and has been a school teacher for 12 years.
Through these programs and work experience, she was trained and evaluated on movement analysis, scene analysis & management, athlete assessment & evaluation. As a natural educator with a lifetime of teaching and coaching leadership, she has designed and delivered training programs for teachers, coaches, and evaluators for the past 25 years.
As currently active, highly decorated WCS Champions and master teacher trainers, Myles & Tessa have research, tested, and curated, and consolidated teaching methods from a wide variety of sports and arts all over the world.
Swing Literacy is the product of all of this research and development.
"We are in the business of R&D for teaching West Coast Swing, and making Swing Literacy the gold standard for West Coast Swing teaching." - Myles and Tessa
Judging is simply an extension of the evaluation skills all teachers must be trained in. Myles & Tessa have developed the Swing Literacy Judge Development Program based on these essential skills.
The Swing Literacy method is style-agnostic: It is the physical pedagogy that provides the underpinning for all styles. After training you how to think with a skill development approach, we coach you to analyze and evaluate movement in any style of West Coast Swing.
The Judge Development Program is not a simple intensive or video series. This is a comprehensive program of study that consists of online multimedia coursework, assignments, projects, feedback, coaching, and certification that you can complete at your own pace
Experience it live, and/or study 100% online. No need to wait to see us in person. You will be able to start immediately and work at your own pace. Swing Literacy Judging Inservice Clinics are offered live at select events. Certification available. Some events will require their judging staff to be Swing Literacy JDP certified.
You can't get this kind of training anywhere else.
Sign up to get updated when it is ready to launch: