Learn how to be the judge that competitors deserve, events seek out, and our evolving dance demands.

We're in the process of developing a one-of-a-kind judge training program that no integral West Coast Swing judge will want to miss!
Coming Soon!
Sign up to get notified when the Judge Development Program launches and to get occasional tips & resources on judging & teaching:
This universal game-changing training makes a profound difference in your WCS judging skills
...regardless of your skill level
...regardless of your judging experience
...regardless of your chosen style or philosophy. 
The 4 essentials of a West Coast Swing judge
What skills does it take to be a complete judge?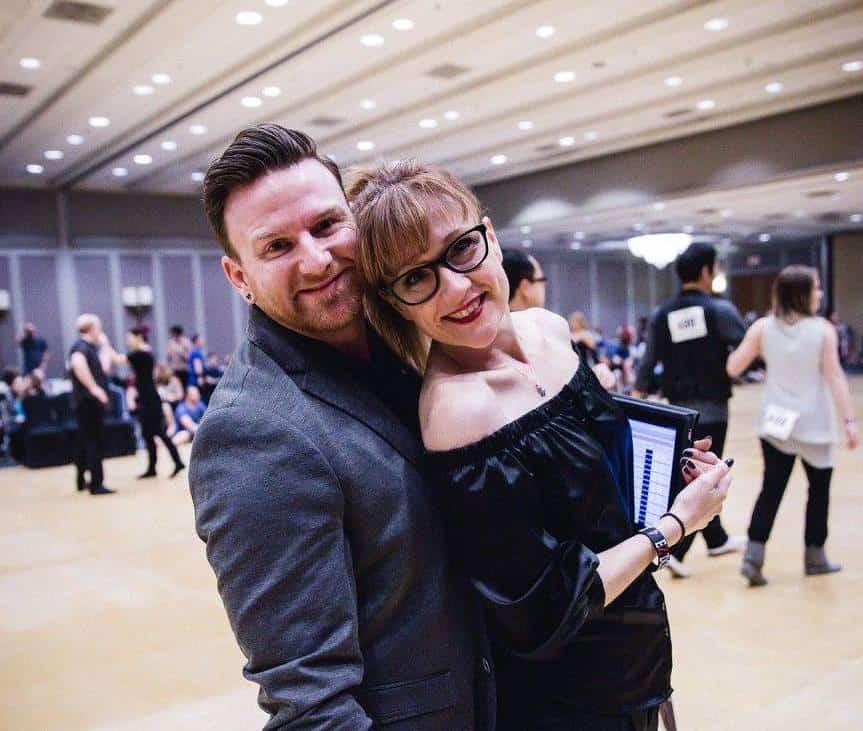 Throrough understanding of West Coast Swing
In order to judge West Coast Swing competitions, you need tacit and explicit knowledge about West Coast Swing acquired though diverse training and experience. Competitors deserve and respect judges who have walked in their shoes and earned this knowledge.
Efficient executive skills
Ability to focus, short-term memory, number tracking, relative scoring, scoresheet organization, note taking & tracking, data entry, and time management are all skills the event needs you to be competent at so that competitions and scoring can run smoothly and accurately.
Bias Control
All humans are constantly judging and have some degree of bias - this is a part of the human condition. The skill required for judging competitions is to learn to be aware of and control that bias so that competitors receive as fair and evaluation as possible.  Judges should still be able to evaluate movement that is not their preferred style and dancer that they are not friendly or familiar with.
Movement Analysis
Analysis is a pre-requisite to evaluation: One cannot evaluate movement until one is able to analyze movement. To evaluate dancers without the skill of being able to analyze their movement is simply providing an opinion. Judges need training in movement analysis in order to legitimize their evaluations as more than just opinions.
Where can you get these skills?
It's not enough to be competent in just one of these skills.

As a competitor, how much confidence would you have in a judge who
only had one of these skillsets?
You would want your judges to have all of them: knowledgeable, proficient, fair, and accurate.

Here's how these skills can be learned & refined:


Knowledge of WCS is easily acquired through training as a dancer: classes, videos, workshops, private lessons and years of social dancing. Studying up on WCS history helps too.
Administrative skills can be imported from other areas of life, and you can train how to customize them for WCS purposes in a common judging workshop at events.
Bias control is a self-development skill that requires growth mindset and an open mind. It also helps to travel to various regions to observe how WCS is danced differently from the style you are used to.
But Movement Analysis training is not easy to find. This is where Swing Literacy comes in.

Anyone judging should be WCS experts with the ability to teach what is missing from the dancers they score.


- Sharlot Bott
Get the training you need
The Swing Literacy Development Method
provides rare yet desperately needed training in
movement analysis & evaluation skills for both teachers and judges.


Become a more respected, accountable, integral judge by training
and developing your skills in movement analysis and evaluation. 
We don't just empower you to stand by your opinions.
We train you *how* to observe movement and assess it based on concrete criteria.
We train teachers to analyze, assess, and evaluate movement
so they can troubleshoot and rescue their students from struggling to learn this dance.
We train you as a judge to analyze movement in the same way,
and transform the way you assess & evaluate dancers.
Through the Swing Literacy Judge Development Program,
your assessments will become quicker, more accurate, and you'll
be able to back up your decisions with confidence. This will earn you
more respect from competitors, and make more Chief Judges request their events hire you.
Imagine if all judges were trained this way?
Keep me posted when the JDP becomes available!
You can't get this kind of training anywhere else.
The clear curriculum and training program you've been looking for.
Here are some of the key takeaways you'll get from taking this course:
More efficient formula

Have a more efficient formula to teach Beginners (no matter which WCS style you prefer) so they learn faster than with traditional methods.

Kick-start new dancers

Be able to teach a brand-new dancer everything they need to survive their first social dance and get hooked enough to sign up for lessons – in 15 minutes! (see our proof below)

Unique skill development approach

Teach the 14 Fundamental Movement Skills in fun and engaging ways that train your students to appreciate, love, and crave technique instead of whining for more patterns.

Get organized for success

Design and execute lesson plans and series plans (for 1-month to 1-year) that build skills instead of emphasize patterns…so your students truly progress.

Help students level-up

Implement clear measurement tools that allow you to motivate and progress students through your levels based on their skills, not their attendance record!

Powerful diagnostics

Be able to troubleshoot 40+ common student errors to prescribe and implement the most effective improvement plan.
Unleash your judging superpowers



We've consolidated and refined our 40+ years of experience and many thousands of dollars in teacher trainings
and tailored it to West Coast Swing to create a concentrated, powerful learning resource that will
permanently upgrade your teaching and judging
Right from the first chapter, you'll feel a paradigm shift in your thinking
about how you observe West Coast Swing competitions
After just a handful of hours, you'll have a much deeper understanding of the dance,
and a powerful set of tools you can put to use immediately.
Even superheroes need coaches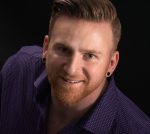 Myles brings a classical dance training background, 6 UCWDC World Championship titles, Karate, Wing Chun Kung Fu, Jiu-Jitsu, golf and motorcycle racing to the table, and considers himself an eternal student of manipulating kinetics for sport and art.
Myles is so passionate about improving his craft, he literally has a tattoo that reads, "Technique prevents the body from limiting the soul's expression". His studies in all of these non-dance fields, along with being classically trained and studying the inner workings of over 60 different dances, are a huge part of what made it possible for him and Tessa to create the SLDM.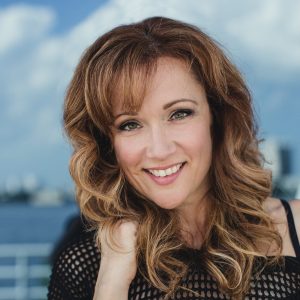 Tessa has been professionally practicing physical education, movement analysis, and pedagogy for the past 27 years.
As a professional competitive swimming coach, school teacher for 12 years, and elite level soccer referee, she was trained and evaluated on movement analysis, scene analysis & management, athlete assessment & evaluation, and went on to become a teacher trainer and coach trainer for each of these programs.
Bachelor of Education (Teaching Credentials), University of British Columbia

Bachelor of Kinesiology, University of British Columbia

National Coaching Certification Program (NCCP)

Red Cross (Swimming Instructor) Trainer & Evaluator
Premier League Soccer Referee Development Program
As currently active, highly decorated WCS Champions and master teacher trainers, Myles and Tessa have traveled the world accumulating, studying, and analyzing a variety of teaching resources in order to narrow down the elements the most successful ones all have in common.  Myles and Tessa hunt for the best and worst methods available, analyze why they work (or don't), and diligently research and test any new methods against physical education best practices, to produce a current, curated, comprehensive collection. Through teaching thousands of group classes and private lessons, and a variety of workshops and intensives, they have already tested their methods on real students many thousands of times.
Swing Literacy is the product of all of this research and development.
"We are in the business of R&D for teaching West Coast Swing, and making Swing Literacy the gold standard for West Coast Swing teaching." - Myles and Tessa
The Swing Literacy method is style-agnostic: It is the physical pedagogy that provides the underpinning for all styles. After training you how to think with a skill development approach, we coach you to analyze and evaluate movement in any style of West Coast Swing.
The Judge Development Program is not a simple intensive or video series. This is a comprehensive program of study that consists of online multimedia coursework, assignments, projects, feedback, coaching, and certification that you can complete at your own pace
Experience it live, and/or study 100% online. No need to wait to see us in person. You can start now and work at your own pace. Swing Literacy Judging Inservice Clinics are offered live at select events. Certification available. Some events will require their judging staff to be Swing Literacy JDP certified.
Access to a members-only Facebook group of SLDM trainees and graduates that we coach regularly
A massive resource vault with videos, documents, and templates you can access any time.
Swing Literacy Teacher Certification you can add to your resume, which will show you take your teaching seriously and make you more in demand.