Tactical Social Dancing Part 3 (ish)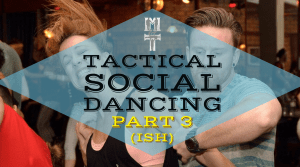 Part 1 and Part 2 of this series have garnered a massive response – when I opened up the floor to take suggestions for more tactical questions, people really unloaded! It seems that many dancers have many questions that have gone unanswered, or have been incompletely answered, and are excited about the weekly Coach's Corner blog articles to get satisfaction, or at least some direction towards further study.
Well, I'm honoured, because that's exactly what the blog is designed for. Not just this series, but ALL the Coach's Corner blog articles: to fill a need and educate more dancers on topics they may be lost on. As you browse through the rest of the rich article archives, be sure to also check out the entire juicy resource section that will make dance geeks drool.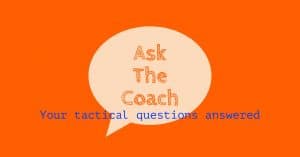 So, since there was such a high demand for tactical advice, I decided to turn this series into an Facebook Live Q&A called "Ask The Coach". We collect reader-submitted questions via PM or post to Facebook page (business page, not personal profile). So if you have a question, you can submit it there any time. The once a month or so, we will answer them there in a Facebook Live session that you can watch live or view later.
If you have a question(s) you would like to submit, please send me a private message there, and I will add it to the queue.
So if you would like to stay tuned to this Tactical Social Dancing series, all you have to do is click "Follow" on our page and you will automatically be notified when a new Coach's Corner or Ask The Coach post shows up.
Tip: if you want to make sure you never miss a post, select "See First" for our posts: after clicking "Follow" on our page, hover your mouse over the same button, "Following", and a menu will pop up allowing you to select "see first" which will make my posts appear towards the top of your news feed, rather than getting buried.
Yep, this starts now! To see some of the reader-submitted questions and answers from this week, check out (and follow) our Facebook page now! Remember, due to Facebook's algorithms, not everyone sees these posts in their news feed, so please share with your friends and community, and tell them to "follow" the page!