Luxury WCS Retreat before Swingcouver – *Sold Out!*
Send us a message if you would like to get on the cancellation list.
January 13-18, 2018
Combine 5 days of studying WCS with Canadian Champions Myles & Tessa while you holiday in a private, luxury, oceanside chalet near Vancouver, BC, Canada
January 18-21, 2018
While you're in Vancouver, we highly recommend attending Swingcouver, a 600-person WSDC event in Canada's Westie capital, Vancouver.
The Holiday
Myles and Tessa host an exclusive learning retreat for only 10 dancers of any level who want to enjoy a winter escape holiday in one of the most beautiful places on Earth. The venue is an upscale, massive log cabin (8 bedrooms) on the edge of a rainforest with stunning ocean views.
Lions Bay is just 20 minutes from downtown Vancouver and 55 min from Olympic ski destination, Whistler, BC.
Spend your days curled up by the fire, using free WiFi or the hot tub, going hiking or skiing, enjoying the wild beaches, or touring Whistler village or downtown Vancouver. See tourism suggestions below, or check out this timelapse video to get a taste.
 

The WCS Study
The retreat is open to any level of dancer: the group is not expected to be at a homogenous skill level. Your learning experiences will be tailored to your needs and preferences. Over the course of 5 days and nights, you will have access to Myles and Tessa both in private and group formats, right in the comfort of the chalet.
Up to 4 hours of private lessons per person
Optional evening group activities: lectures, tutorials, video analysis, Q&A, practica, etc.
Pricing
Includes: 
Accommodation in the chalet: Check-in Jan 13, check out Jan 18.
Daily breakfast
All instructional services from Myles & Tessa
Price deadlines:
before Sept 1: $1090
before Oct 1: $1190
before Dec 1: $1290
after Dec 1: $1390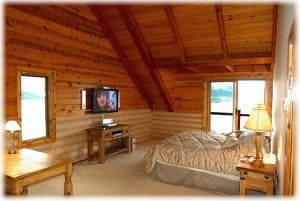 Registration
Couples or registration partners are preferred. In order to maintain role-balance, singles may be put on a waiting list until a registration partner becomes available.
Gender is irrelevant at this event.
Deposit: $500+GST due to reserve your spot
Remainder due: Jan 1
Tourism Suggestions
Weather in Vancouver
Vancouver is known as the "San Diego" of Canada – it boasts the mildest climate of the country. Summers are long and comfortable (20-26 degrees daily), and during the winter Vancouver hardly sees any snow in the city, and it rarely drops below freezing. When it rains in the city, it snows on the ski hills, making local skiing spectacular without the headache of traffic issues due to weather.
Skiing
Local ski mountains Cypress, Grouse, and Seymour offer easy-to-access quality downhill and cross-country skiing just minutes away. Night skiing available till 10pm. (20-30 min drive)
World-famous Olympic ski resort Whistler/Blackcomb (55 min drive) offers two side-by-side mountains connected both at the base and at the top via peak-to-peak gondola. All snow activities available.
Hiking/Walking/Views
Capilano Suspension Bridge (20 min) Beautiful rainforest walking trails combined with elevated platforms suspended in the trees. World famous suspension foot bridge over Capilano River ravine.
Grouse Mountain Skyride (27 min) Best day and night views of Vancouver. Although this is the access point for skiiers, many pedestrians take the ride for the views and restaurant at the top.
Stawamus Chief, Squamish (29 min) A "short" (90 min one way) but steep mountain hiking trail, with unobstructed views from its rocky dome summit.
Squamish Sea to Sky Gondola (29 min) Newer build gondola, suspension bridge and lodge at the summit with spectacular views of Howe Sound and the Stawamus Chief. 3 restaurants at the summit to enjoy sunset views around 4:30pm.
Whale Watching from downtown (full day) or wildlife boat tours from Horseshoe Bay (half-day)
City Touring
Stanley Park Seawall:
World's longest uninterrupted waterfront path (28km) encircles all of the downtown peninsula and extends west towards UBC. Great for walking, running or renting a bike or rollerblades.
Downtown neighbourhoods to target: (25 min) Robson Street, Gastown, Yaletown, Granville Island
Check out this timelapse video which shows far more than these photos.
Whistler Village (55min) is beautiful to stroll around or take in a meal, and the gorgeous coastal mountain drive is part of the experience.
FAQ's
Q: I would like to participate, but I will be vacationing with my spouse, who is not a dancer. Can they stay with me at the chalet?
A: Sorry, the whole retreat is intended for dancers only. If you are interested in booking lessons with us while you are in the Vancouver area for Swingcouver, we suggest extending your holiday after the event and booking our studio private lessons here.
Q: Is there an airport pickup, or will I need to rent a car?
A: The chalet is just under an hour from the airport, and while there is transit available, it might just be easier to rent a car, which would allow you to independently explore the city and area.
SaveSave
SaveSaveSaveSave
SaveSave