What is the root of all dance training?
We all learned how to dance West Coast Swing, usually from really good teachers. WCS might have seemed slow, confusing, frustrating and expensive, but we fell in love with it anyway. But if we actually learned how to learn how to dance; if we used the same learning strategies you use in other skills like sports, reading, and music, it would be so much easier.  It's not too late to learn how to learn, so you can learn more efficiently and effectively any style you choose. For teachers, The Swing Literacy Development Method is not just another philosophy of how to dance WCS. This game-changing method and innovative curriculum makes a profound difference in how you teach how to learn to dance, so your students learn faster, regardless of your chosen style or philosophy. 
Whether you are a new teacher, experienced professional, or just a keen dancer looking for a powerful learning resource, there is an SLDM Program for you. Select one to learn more:
The original program is intended for part-time teachers of all levels, or those who are new to teaching regardless of their competitive status. Also recommended for studio owners and Swing Club organizations looking for continuing education for their instructor staff. Grade 2 Certification: 14 Credits consisting of 15 hours E-learning + independent projects
Currently under construction, this program will be available in Spring 2017. It is aimed at dancers of all levels who have no interest in teaching, but are searching for a powerful resource for improving their own WCS and are intrigued by the Swing Literacy Development Method. The content is tailored more towards improving your own dancing rather than the teacher's perspective. 3 Credits: 8 hours E-learning + live SLI Intensive.
SLDM Professional Development Program
Currently under construction, this program will be available Summer 2017. It is aimed at independent full-time teachers and competitive professionals WSDC Advanced and higher who have significant experience in teaching. Grade 3 certification: 16 credits consisting of 15 hours E-learning + independent projects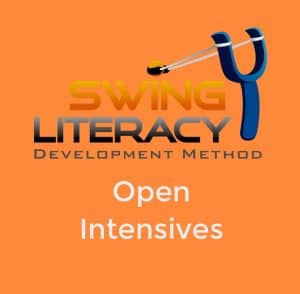 Swing Literacy Intensives
The Swing Literacy Intensive is a live workshop is hosted at dance events. It is  open to all, with no pre-requisites. It is an accessible way to get a taste of the SLDM content before committing to the full program. Appropriate for all levels of teacher, and dancers above Beginner. 1 credit.
See side menu for upcoming dates
Take on a new paradigm of teaching WCS
There are dozens of truly excellent teachers in our sport. But even the best teachers experience frustration and limits to how much they can help their students.


Consider that while you have been doing your best to provide your students the best methods you know….you may not be aware that even better methods exist. Consider that there's stuff that's more basic than basics (and even more critical) that you never got a chance to learn, which means your students can't access it either. Consider that your current methods might work better if only your students had these prerequisite skills in place. Sometimes you need to go sideways in order to go forward!
Prepare to take on a new paradigm of teaching dance. Allow your favourite teaching methods to take a back seat while you try on something new. If you are already convinced that there must be a better way than the industry standard, sit back and enjoy – this is the affirmation and structure you have been searching for. 
Comprehensive professional development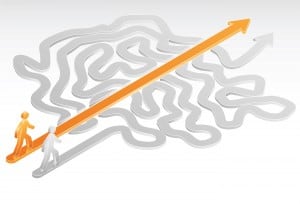 The Swing Literacy Development Method (SLDM) Training Program is in a category all its own.  Comparable to a university course, this formal, 3-phase program focuses on the actual dance pedagogy (science of teaching) from a skill development approach. Rooted in educational best practices, the SLDM is based on the Canadian National Coaching Certification Program, which is globally proven to develop athletes effectively and efficiently, right from day one. It is the responsibility of the studio teacher to train foundational dance skills that students can build on. Learn how to develop swing-literate students with complete and balanced skills that help them thrive at all levels.
The foundation behind all styles
The SLDM Program serves to give current and aspiring studio teachers the background knowledge, technical training, and practical recommendations they need in order to effectively teach authentic WCS at the grassroots level.  It goes way beyond the debatable steps and style of the dance, and it leaves the business end of things up to the teacher's discretion. The SLDM does not promote any one particular WCS style, but instead teaches the common (yet neglected) fundamentals behind all styles. It focuses on two unique elements that are paramount to teaching all physical skills: the developmental progression of skills and the fundamental movement principles of each. 
Proven Results
The Swing Literacy Development Method is a proven system. As coaches using this method, we have observed new students consistently achieving competence exponentially faster than the average new learner. Beginner classes who learned the Swing Literacy method execute more fluid, ergonomic, consistent basics by the end of their first series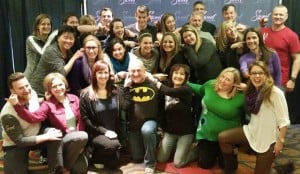 than their Intermediate class peers who learned the traditional way. Experienced students have flourished, making more progress in one handful of privates than they did in years of group and private lessons. Graduates report regularly that their new SLDM skills have completely transformed their teaching practice, revolutionized their dance school business, and most importantly, have produced happier, less frustrated students. Read what people are saying
Topics at a glance
But so much more!
Self Analysis
Skill Development & Sequencing
Practical Anatomy and BioMechanics
Prescribed Syllabi for Levelled Classes
Giving Feedback/Critiquing
Assessment & Promotion
Teaching Techniques & Pedagogy
Class Management & Culture
Lesson Planning and Series Planning
Mythbusters & Pitfalls of Teaching
Mentor Observation Skills
Risk Management
Community Citizenship
Master Instructor Trainers
Canadian Champions Myles Munroe and Tessa Cunningham Munroe have over 40 years of teaching/coaching experience between them in a diversified portfolio of arts and sports. Tessa is also a National Development coach and coach trainer, and a practicing school teacher with degrees in both Kinesiology and Education. By collaborating with Myles' extensive and diverse classical dance training and World Championship titles, they have created the most comprehensive teacher training program in the West Coast Swing world. See a complete Bio
SaveSave
SaveSave