Comprehensive online training programs
We specialize in helping dancers #trainWCSsmarter and in training their teachers to #teachWCSsmarter.
Click here to discover how Swing Literacy can transform your dancing and teaching: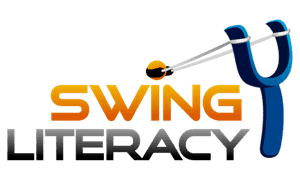 Remote Coaching via Zoom
In cases where it is not possible to meet with students in person, we occasionally offer online coaching. This involves booking an appointment and sending us videos in advance, then meeting on Zoom to discuss feedback. See our private lessons page for details.
Other Resources
Westie Central – Find hotel roommates, strictly swing partners, carpools to events
WCSPulse.com – To know what dances are going on around your area, nationally or internationally
Westie Map: Interactive map to find and contribute WCS schools, dances, and events all over the world:
Westie Discussion of the Day – Facebook Group featuring a daily conversation on a variety of topics
Westie Q&A – This is the website database of all the posts from the Westie Discussion of the Day.
PracticeWCS – Amateur-run site of drills and exercises. Mostly good ideas, with a few misguided pitfalls.
RadioWCS– Download the app to to listen online to nothing but WCS-able music
Global Dance TV – Internet TV Network broadcasting 24/7 dance programming, including exclusive LIVE broadcasts from select WCS events
Dance World Takeover – Lindyhopper Rebecca Brightly write awesome articles that are directly applicable to WCS.
Street swing – Very thorough dance history site.
USA Swingnet – Partial network resource for dance events and media
WCS Wiki – Developing online encyclopedia entry for WCS
Get off my Slot – Entertaining Tumblr page for Westie humour
Wandering Westie – Blog-turned resource site for traveling dancers