Want memorable and meaningful training at your event?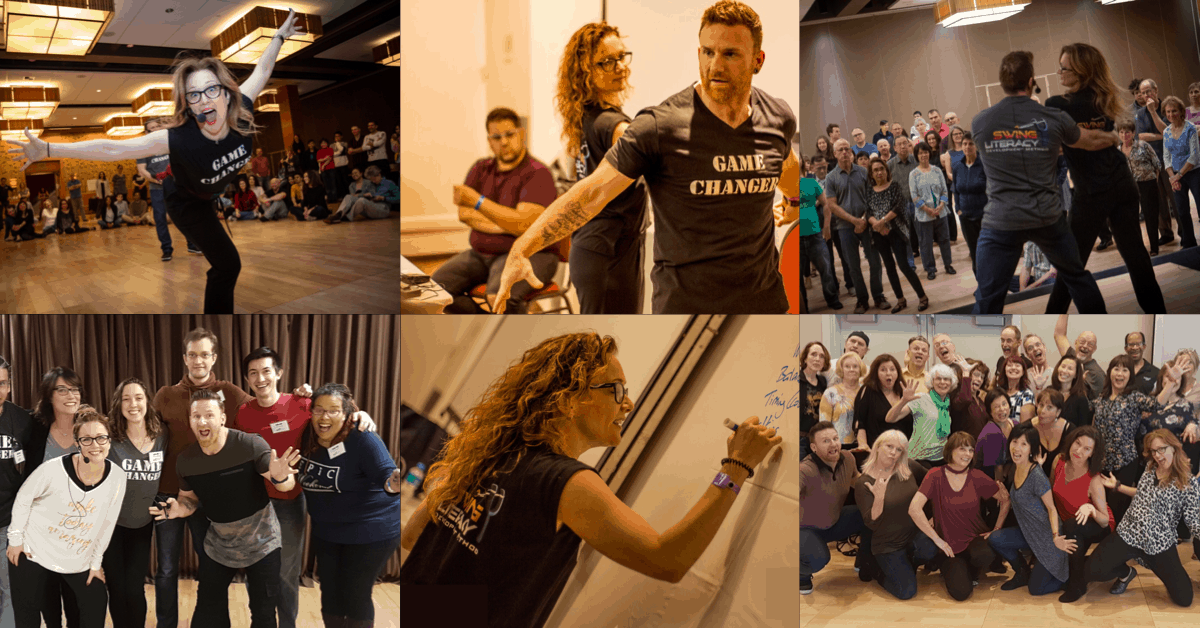 Explore our full suite of services
The Full Weekend Intensive
Specialty Intensives for all
Master Classes for higher levels
Professional Development for teachers & judges

Critique Services for competitors
Skill Development Classes
What Students Say
Benefit from Training and Experience
As an event promoter, your primary concern is serving the needs of your paying customers. Customers are learners, so you should be able to count on the teachers you hire to teach them to be professional, trained, and able to provide the students with a positive, productive, progressive experience that will keep them coming back each event.
As master teachers and teacher trainers, our niche in the West Coast Swing world is to make learning and improving West Coast Swing better, faster, and easier. We go beyond the patterns and breakdown how to make the dance work properly. We focus more on progressive skill development, using pedagogical best practices to cause breakthroughs in students' dancing at every level.
We are also big fans of FUN – educational entertainment. We want students to feel empowered and confident about their dance skills, because the better they feel, the more fun they and their partners will have, and the more dancing they will pursue. We often credit our Canadian culture as the reason we love being accessible to attendees and social dancing and socializing with all levels.
As guest instructors, we teach at dance events and weekend intensives all over the globe.
---
The Full Weekend Intensive
---
~A community transformation experience~
Our preferred method of teaching is the Progressive Intensive Weekend.  This format is rare – only a handful of teachers in the world teach using this method.
Our signature subtitle is: "Renovate – Elevate – Motivate". It involves 3-5 hours of instruction per day, 2 or 3 days in a row, but is organized in a progressive layout, without defined class titles. This format allows us to get deeper and go further in explaining key concepts to students. It allows the content to follow a logical flow which maximizes students' learning. Each topic is a prerequisite to the ones preceding.
This format takes maximum advantage of our expertise: although a few patterns are taught to apply key concepts, the focus is on FUN technique, rather than patterns, which you can learn anywhere. Students must have at least a basic understanding of West Coast Swing. Students should be STRONGLY ENCOURAGED or required to attend the whole workshop, and should be advised to expect both theory and practice.
The full weekend includes teachers, too!
All teachers need professional development in order to stay current and upgrade their skills.
Teachers enrolled in the Swing Literacy Teacher Development Program can apprentice during the weekend to earn certification credit.
It's also possible to offer a 3-hour Game Changer Teachers' Clinic in addition to the dance workshops.
We highly recommend that the hosting organization use their teacher development budget to partially subsidize their local teachers to take continuing education.
---
---
These are 2-3 hour open classes, not restricted, but focus on a specific topic. Each Intensive is progressive, meaning students must register for the entire session and cannot drop-in partway through.
Click on any image to read more
---
Master Classes for higher levels
---
These are 1-2 hour closed classes, restricted to the Advanced/AllStar dancers or instructors in your area who want an additional challenge or who share more specific goals.
AllStars play a crucial role in the WCS community ecosystem. They are not only dance role models, but serve to model a culture of learning and respect for the art and sport of Swing. Fostering this group can have a powerful effect on your event and community.
This invitation-only class can be an add-on to a weekend intensive or a stand-alone workshop. If it is offered during a weekend intensive, interested students must attend the Intensive in order to gain access to the Master Class in order to avoid repetition. Topics are flexible and can be custom-tailored to suit your needs.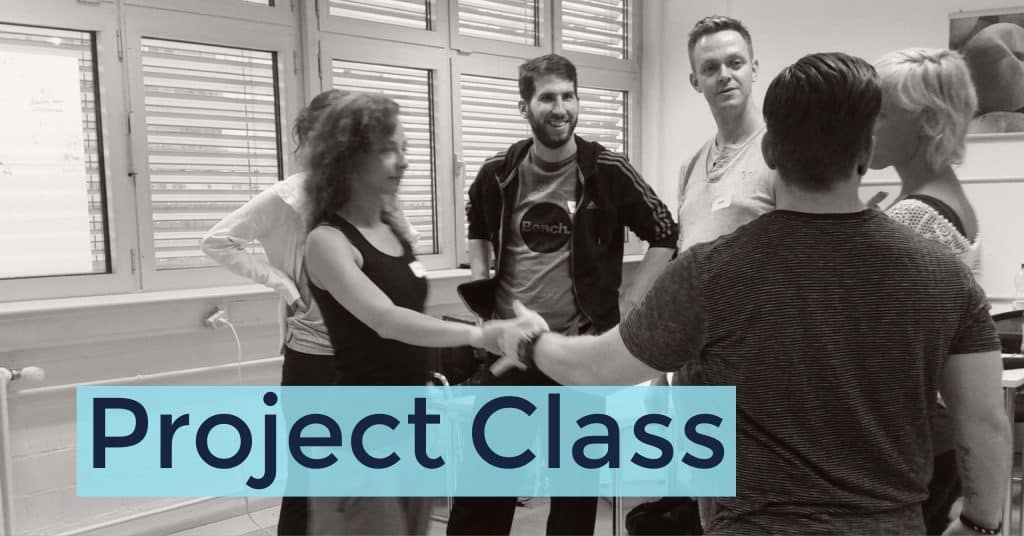 Addressing a variety of current topics and trends, we make the students do the work using a Project-Based Learning method.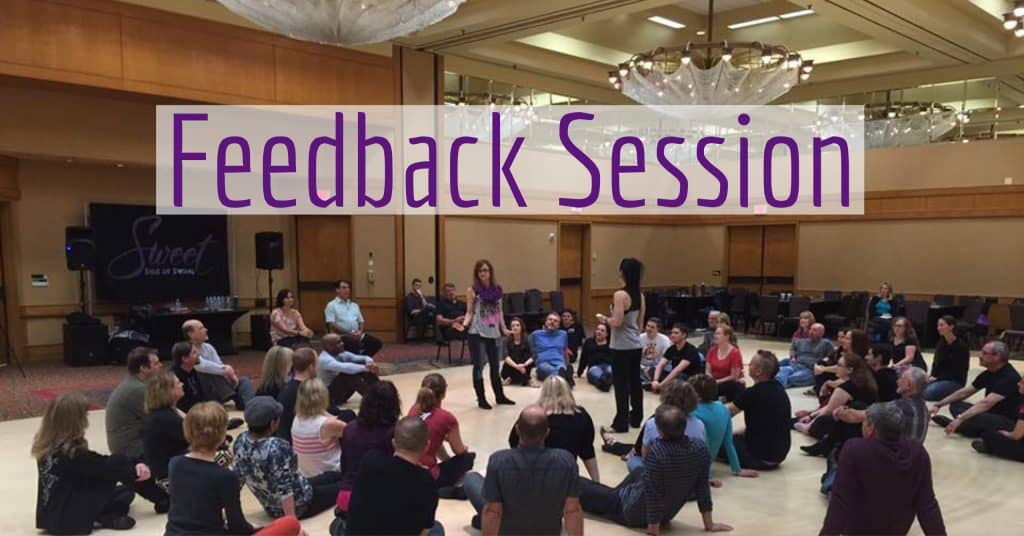 Seminar format. Learn how to assess, critique and exchange feedback with peers and students.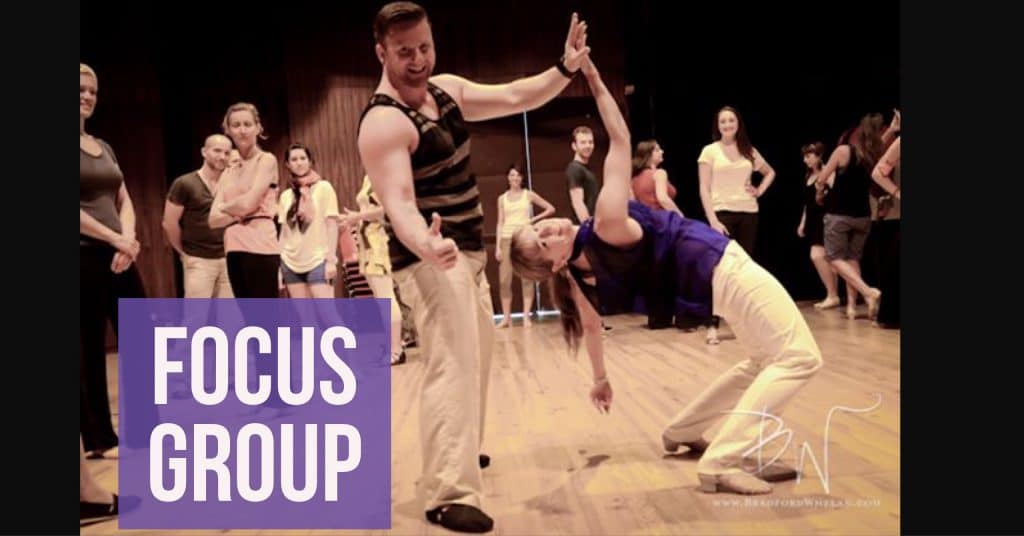 Intensive instruction and feedback on a particular by-request topic such as spins, dips, lifts.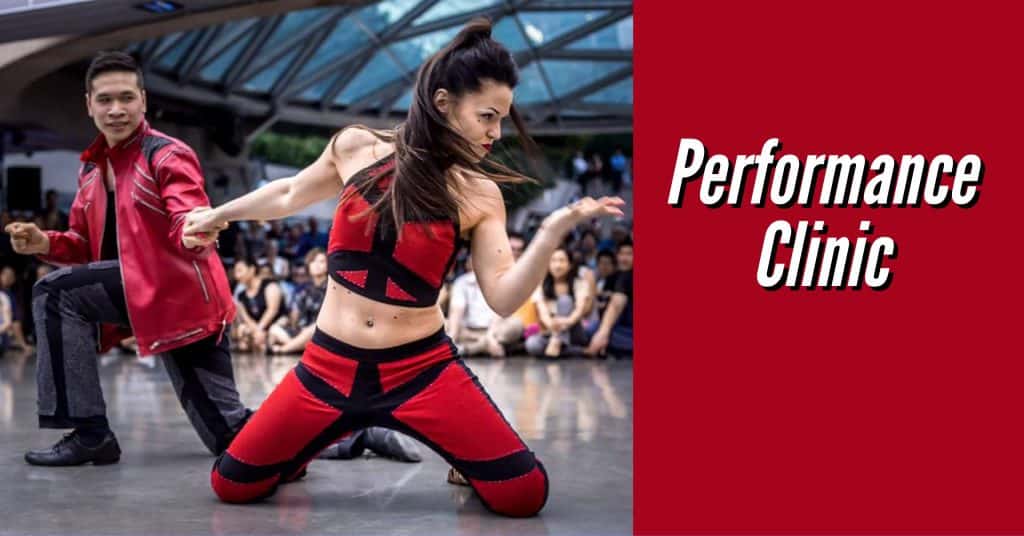 For those interested in learning routines for demonstration or competition, such as ProAm, Rising Star, or Masters

---
---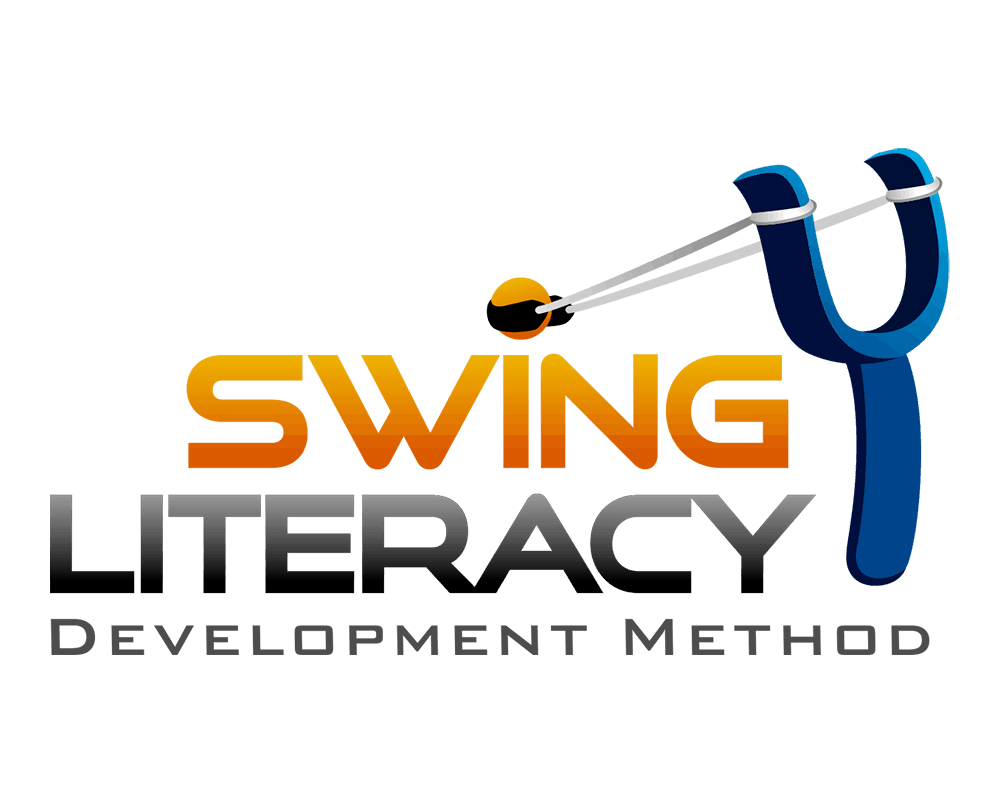 Events offer workshops for all kinds of dancers… why not Teachers and Judges?
Our signature Swing Literacy Development Method is typically delivered in a comprehensive online course format, but teachers can get a sample of it through Pro-D workshops for experienced Teachers at events.
Learn more about all our products for teachers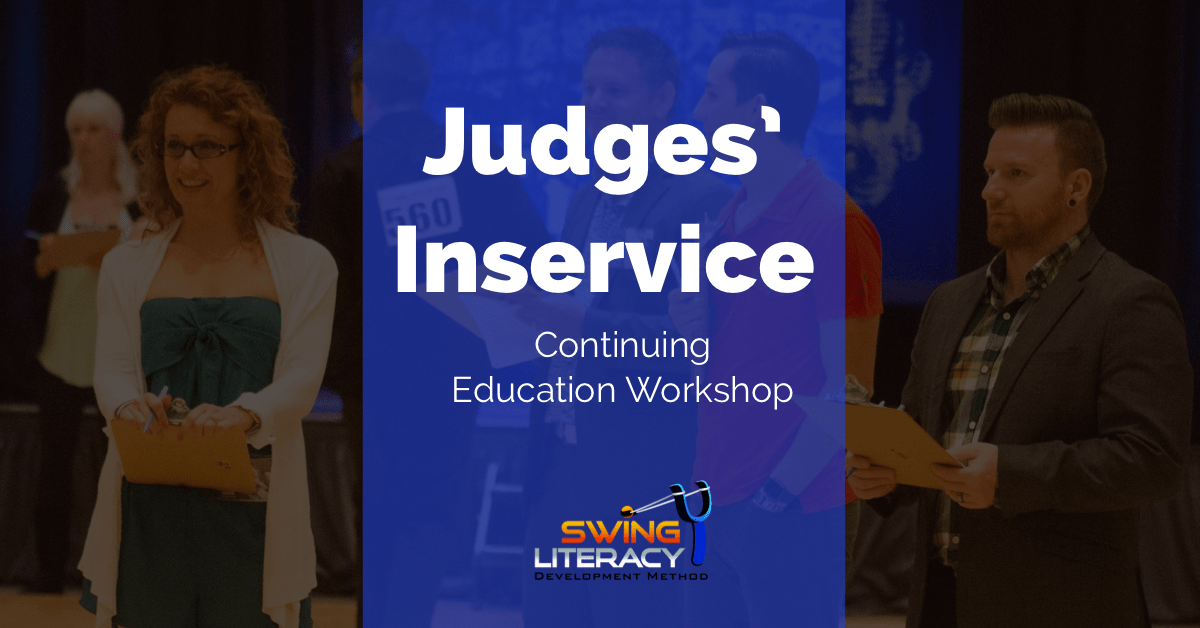 Continuing Education for Judges
We provide professional development workshops for experienced judges to get continuing education at events.
This could be optional or mandatory for judges on staff, and may or may not be open to non-staff judges.
These workshops can be 1-2 hours and cover critical topics that are not available in other judges' trainings such as:
Fundamental Movement Skills
Assessment Rubric for J&J divisions
Determining Cause & Effect
Refining Observation Skills
For more information on how to implement these Pro-D opportunities at your event,
please contact us directly.
---
Competitor Critiques
---


A little bit of instant feedback goes a long way. Event directors have the option of offering competitors our Competitor Critique service, as a limited-space, user-pay option.
Chief Judge Myles Munroe will observe registered dancers in the context of their Prelim or Semi contests, take observation notes, and deliver them individually as soon as the contest block concludes.

For more information on how to implement Competitor Critiques at your event, please contact us directly.
---
Skill Development Classes
---
(typical 1-hour workshops)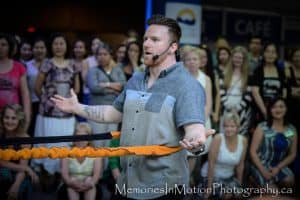 We are known for incorporating true technique into every class, and making it FUN! A-la-carte classes are available in a wide range of topics. These are not titles. Qwerky titles available upon request.
WCS Fundamental Movement Skills
Modern Shape of WCS
Footwork/Bodywork
Efficiency Upgrades
Turn Technique
Lead/Follow
Musicality
Patterns
---
What students say
---
Elevated me and my community

Myles & Tessa are at the very top level as both educators and dancers. I got soooo much out of the 2-day Swing Literacy Intensive – it was extremely positive, high-energy and fun! They use some of the best analogies and exercises, which really helped me understand the core principles of the dance, which led to it being even more enjoyable! The "light bulb" moments keep coming, and our community really elevated as a result.
Graham Pritchard
Feel safe & confident in dips

DipMe DropMe SlideMe RideMe! This is a class everyone needs to take! It will take you to that next level of being able to safely dip, drop, and slide. But more importantly they will teach you how to safely stabilize or abort any of these moves with a dancer you do not feel comfortable engaging with in those moves. Not to mention, their humor is always amusing!!
Jacque Snellenberger
Dramatic, lasting improvement

The Swing Literacy Intensive is an incredible experience! Myles & Tessa create a supportive, encouraging environment and their passion for improving the experience of the dancers is obvious. Drawing on their extensive background in dance, sports, and pedagogy, they have created a progressive and comprehensive curriculum, which builds a strong foundation and gives dancers a toolbox of necessary skills to experience more success at every level. The Intensive gives everyone an opportunity to see it in action!
It is full of mindblowing realizations when students put the pieces together, and those realizations and developing skills leave a lasting impact on the dancers. We use Swing Literacy methods and content now in our regular classes, and our students remember their Intensive like it was yesterday, always saying that they wish they could experience it again.
Myles and Tessa bring along their Swing-Literacy-trained teachers as assistants so that students have support all around the room, and can feel the difference these skills make. This also provides us teachers with invaluable, hands-on, guided experience in teaching West Coast Swing to the highest standard possible, which does not exist anywhere else in our global community. I would highly recommend this Intensive to weekend conventions and local events.
Meaghan Efford
Can't get enough!

We took our first LiftCraft Intensive at SCC2016, then took their Dips/Drops/Slides/Rides Intensive at SCC2017; both were fantastic and we loved learning the proper technique and build ups to doing these types of moves. At BTP2018, we were so glad we took LiftCraft again as a refresher because it's wasn't exactly the same content, and they are super fun! Weight support techniques need lots of repetition and correction, and it sunk in even more the second time around. We look forward to taking all of their Intensives, repeat or not, whenever we can, and we *highly* recommend them to everyone!
Adela-Su Karoliussen
Eye-opening experience

We recently took an intensive weekend workshop with Myles & Tessa. Their classes were very informative, very innovative in how they broke down the technique behind WCS. They presented wonderful concepts on individual skills, as well as partnering skills that are needed to make the dance more effortless and not so focused on memorizing "patterns". Highly beneficial to anyone that wants to either learn WCS or get better with the dance. Recommend these professionals to everyone. Again – thanks to Myles & Tessa for opening our eyes so much wider.
Dave Cloninger
"Elevated" my dance…

I came to Myles' and Tessa's lift intensive looking for a pick-me-up and came away with so much more. Not only did I learn a few techniques, but i was equipped with the foundations of picking up chicks in such a way that I am now able to safely and contructively execute new methods and techniques on my own. It was such an uplifting experience and Myles and Tessa really push your dancing to new heights, so if you have the opportunity I definitely recommend this for everyone.
Christopher Fraser
They put learners at ease
Myles and Tessa are excellent teachers. I know many people write the same rave reviews, but this is why mine is different: I teach, art, an equally uncomfortable subject for people to learn. What sets them apart is the ability to put people at ease and feel comfortable during the uncomfortable exploration process, which is what it is to learn any subject. Both of them explain and demonstrate, with humor, what needs to happen in the body to dance. The explanations are clear and comprehensible, and their techniques work! Each workshop I have attended, I leave with a greater understanding, a few more tools, and many more things to think about. I leave feeling excited to try and explore more. 
Lauren Kearns
SaveSave
SaveSave
SaveSave
SaveSave
SaveSave
SaveSave
SaveSave
SaveSave
SaveSaveSaveSave
SaveSave
SaveSave
SaveSave
SaveSave
SaveSave
SaveSave
SaveSave
SaveSaveSaveSave