Problem: 
As a competitor, you see the callback list and scores, but have no idea why you did or didn't make it.
Wouldn't it be nice to get some guaranteed, qualitative, constructive feedback (from a judge who saw it live) to give you an idea of what's holding you back?
Solution: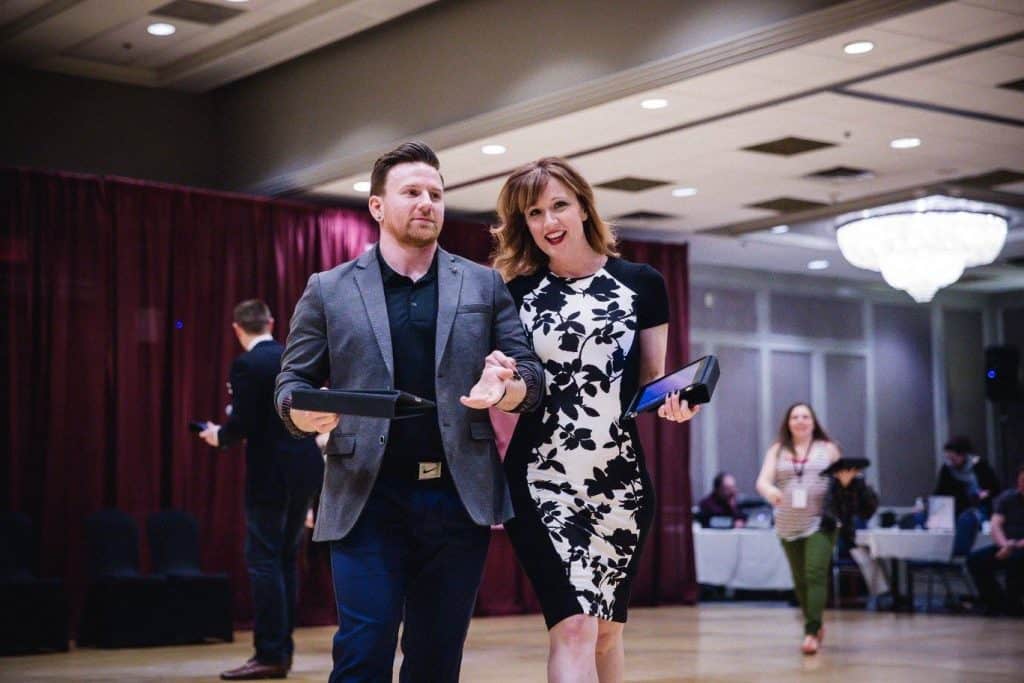 TAP is proud to offer a new Competitor Critique service provided by a designated feedback judge.
Veteran WCS judge and master movement analyst, Tessa Cunningham Munroe, will be on the TAP J&J judging panel but instead of recording scores, she will be recording feedback on your dance.
After the session is over, you get immediate in-person feedback: not just a report, but real suggestions on how improve.
How it works:
Pre-register on this page
Maximum 12 spots available per division
Tessa "judges" your Prelim, but records notes instead of scores.
Immediately after the round (or block) is over, Tessa delivers feedback verbally to each dancer (up to 3 minutes each, or longer in groups)
Personal Competitor Critiques at The After Party will be open here for registration Wednesday Dec 4th at noon: