Your event staff consists of a stable of high-status,
well-respected teachers.
But what about the up-and-coming teachers
who are asking for a shot?
You want to be confident that you are providing your
attendees with quality instruction.
BUT:
You have a limited budget and are searching
for creative ways to stretch it.
You can have both: quality instructors you can afford.
How?
As master teachers trainers, our business is to evaluate, coach, and mentor teachers.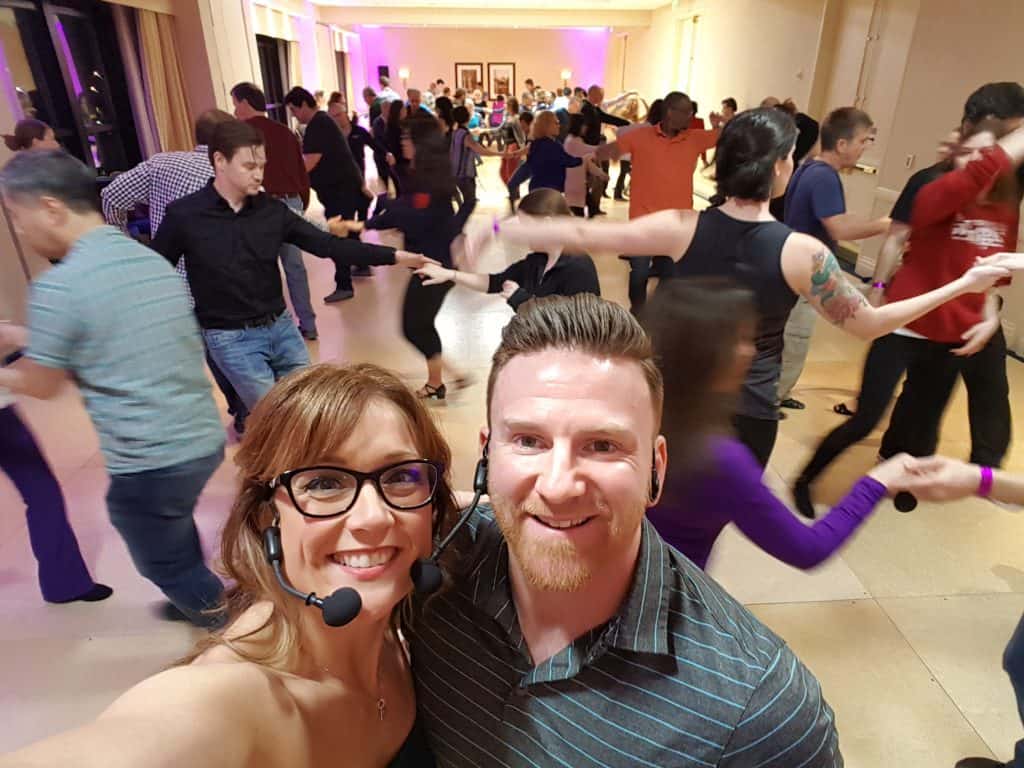 For your event, we can either recommend up-and-coming teachers certified in the Swing Literacy Development Method, and/or provide teacher evaluation & mentorship services for your staff.
Both involve either Myles or Tessa observing teachers' workshops and preparing a transparent evaluation and debrief.
Teachers trained in the Swing Literacy Development Method can provide your attendees with the skill development tools that will enrichen their weekend experience. This is paid for by the trainee's SLDM tuition.
For those teachers who are not yet SLDM-trained, Myles & Tessa can provide observation,
feedback, and reporting services (either optional or required) on behalf of the event, included in our contract.
Benefits to your event:
Gain confidence in the quality of workshop teachers
Lower cost to fill workshop slots
Modelling of positive, professional behaviour expectations
Give opportunities to rising talent
Demonstrates to the attendees your commitment to providing
them a quality experience
Services
All Event Staff
(paid for by the event)
SLDM-trained staff
(included in trainees' own tuition)
Before the event

Announce the Workshop Review as an opt-in

or:

Include Workshop Review as a contractual condition for certain teachers

Recommendations of SLDM-teachers you can hire with confidence
At the event

Observe and teachers' workshop (by request) and prepare evaluation report.

Short debrief with teacher with transparent reporting

Guidance in their workshop planning

Assisting in our workshops

Teaching evaluations and debriefing
Benefits
Benefits to the up-and-coming teacher:
Acknowledgement and encouragement of their growing teaching skills
Coaching on how things can be done better next time
Evaluation to provide a profile of strengths and weaknesses
Take advantage of any learning opportunity possible
Show and practice growth mindset, integrity, and respect for the profession
Benefits to SLDM trainee:
Get guidance using SLDM in a workshop setting
Gain credit towards the SLDM Teaching Practicum
Endorsement from top Pros who are master teacher trainers
Opportunity to "break in" to getting hired at dance events
Gain status in that region & be taken seriously as a professional
Examples
Of course, it is possible to implement any combination at your event.
Example A: Contractual Condition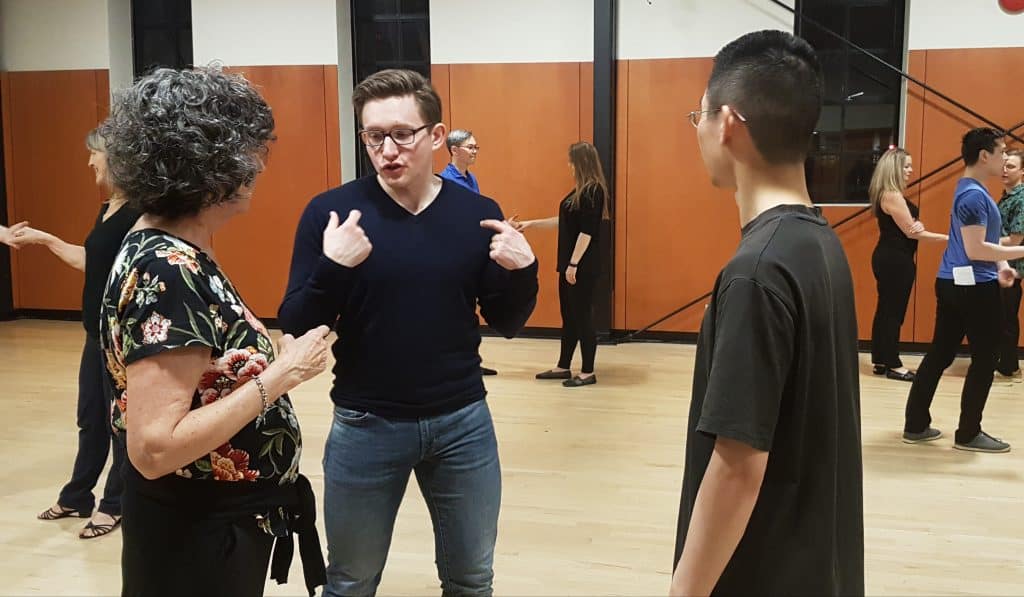 Event is taking a risk hiring a newer teacher/couple to teach a workshop. They would like to vet them for future contracts, to back up the feedback they receive from event feedback forms. The event requires the Workshop Review in that teacher's contract. At the event's request, Myles or Tessa observe their workshop and provide a detailed report to the event.  The teacher will receive their report and have the opportunity for a <15 minute debrief full of encouraging and constructive feedback.
Example B: Staff Opt-in
Event announces in to the staff that M&T are running the Workshop Mentorship Program this weekend. Anyone who is interested in getting feedback on their workshops is invited and encouraged to book either Myles or Tessa for a Workshop Review. (limited spots available). Those who request it will receive a report and have the opportunity for a <15 minute debrief full of encouraging and constructive feedback.
Example C: Recommended SLDM Teachers
Event requests recommendations from Myles and Tessa of SLDM-trained teachers in their region. M&T facilitate the contract, which includes helping them prepare for their workshop(s), mentoring them at the event, and performing a Workshop Review complete with debrief and evaluation report to the event. Trainee earns Practicum credit for their experience.
For a quote on bringing the Workshop Mentorship Program to your event, contact us.
SaveSave